Want to own merchandise of the popular video game, Splitgate? It was released in a beta version in July for consoles like Xbox and PlayStation. The game was released in 2019 for Windows and Linux users. It had gained maximum popularity when it was first released because of the game's concept. IGN praised the game's mechanics and gameplay rules and described it as "Halo meets Portal". Halo and Portal are both old but evergreen video games. Splitgate is a combination of them, and I will have to say, it is a wonderful and interesting amalgamation. Splitgate's graphics are amazing to watch, and can get pretty addictive.
A game with such good graphics and feel can also inspire great designs. Splitgate's merchandise could be an exciting addition to your wardrobe. Read this article to know where you can buy the game's official merchandise.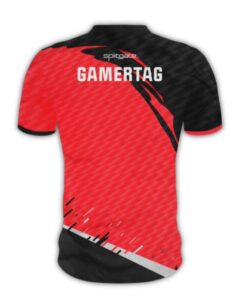 Splitgate Merch: Where to buy?
Splitgate's new concept of portal fights has garnered millions of fans around the world. The trend was such that players had to wait for 90 minutes to get matched in the game. That alone can measure the popularity of the video game. The developers had to take down the servers for a while to manage the traffic. However, the servers are back up now. The game is free-to-play, but you will need Steam's desktop application to download the game on your PC. For consoles, you can download the game through your respective console's app store.
If you are a fan of the video game too, you must be here to get your precious merchandise. We will tell you how to get yours.
Head over to Splitgate's official website from here. Find "Merch" on the top-right menu of the page. Click on it. A new page of metathreads.com will open and you will find the official merchandise of Splitgate. metathreads.com is distributing the official merchandise for Splitgate. You can visit the same page from here. You will find hoodies, tees, pullovers, pro-jerseys, and mouse pads as well.
Want to check out unofficial merchandise of Splitgate from a different website. Visit Lahutee. You can find merchandise from here.
Hurry! Get your favorite Splitgate tees today.