Unable to check out your Spotify Wrapped story? Well, if you have been a regular on Spotify in 2021, you should be able to access a thirteen-part story series on Spotify. The story series will show all that you have been listening to from January 1, 2021, till October 31, 2021. Apple's Music Replay, another popular campaign among music lovers, also provides a year-long music summary for its users. However, Spotify's Wrapped looks a lot more interesting with its eye-catchy features.
Spotify also added in some interesting features to Wrapped in 2021 like Audio Aura and an all-new genre known as bubblegrunge. Well, the entire internet went crazy over "bubblegrunge" for a day or two – great marketing, Spotify! Not only these, but Spotify's Wrapped stories also include the basic stats like the total number of minutes you have spent listening to songs on Spotify, top artists, top genres, and a playlist of all that you have listened to all year long. Imagine not being able to access all the Wrapped 2021 fun – disheartening. Unable to view your Spotify Wrapped stories? Well, we can help patch this mess up so that you can get access to your Spotify Wrapped story in no time.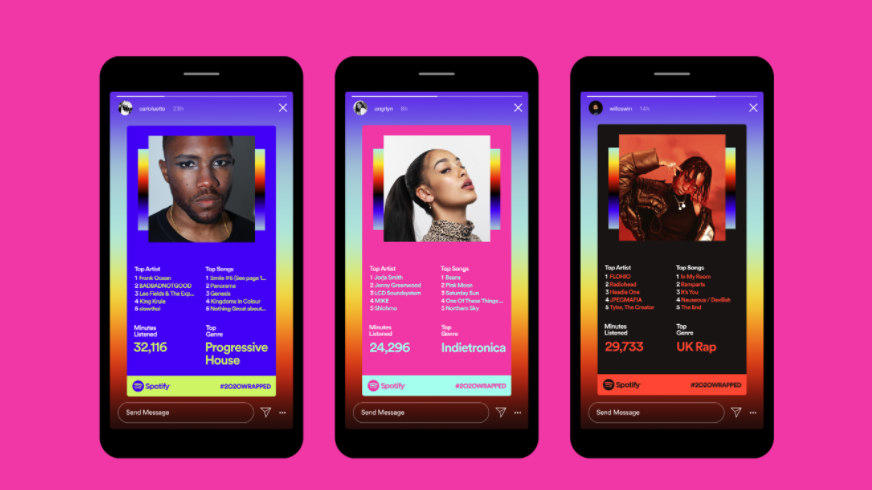 How to fix Spotify Wrapped stories not working?
NOTE: As of writing, Spotify's Wrapped Story for 2021 is not available for access anymore. The access ended on January 14, 2021. If you have missed it this year, we are sorry! However, Spotify has already started recording your activity for the 2022 Wrapped and it will go on till October 31, 2022. So, make sure you check out what you need for Wrapped 2022 to work. However, if you have added playlists from Wrapped 2021's story cards, those will remain on your Spotify feed.
Stories will only show up on your mobile app – don't try accessing it on the website. We tried opening Wrapped on Spotify's PC app, but it didn't seem to work there either. So, the mobile app it is! Open Spotify's mobile app and look for an option for Wrapped. Or, you can visit this link from your mobile browser to automatically open Spotify Wrapped Stories in the app. Note that you will not be able to access stories if you haven't streamed at least 30 songs for over 30 seconds. You should also stream songs of at least five or more unique artists during the period. If you are unable to access Spotify Wrapped stories even after making sure of the pre-requisites, here are a few fixes you can try:
Also Read: Spotify Autoplay not working fix coming soon, try these troubleshooting steps till then
1) Restart the Spotify app: Simply close the app from the Recents window and re-open the app. We recommend trying to open Wrapped through the link instead of the in-app option.
2) Update Spotify app: If you haven't updated the Spotify app before looking for Wrapped stories, you may not be able to access them. So, complete pending app updates and then try again.
3) Clear Spotify app cache: On an iOS device, try offloading or reinstalling the Spotify app to clear cluttered cache files. For Android devices, press and hold the Spotify app and tap on the i button. Navigate to Clear data > Clear cache.
4) Reinstall the Spotify app: Sometimes, things just don't seem to work because of a bug. In such cases, try reinstalling the app – uninstall first and then install the Spotify app again.
For more articles, stay tuned to Androidgram!