Update: EA has fixed the connectivity issues with their live services, so you can now access Star Wars Jedi Survivor along with other EA titles, and enjoy Star Wars Day to its fullest.
We've fixed the connectivity issues, so you should be able to get back online and play your games. Thanks for sticking with us! https://t.co/w1dEeadex8

— EA Help (@EAHelp) May 4, 2023
---
Original post follows below: 
As the world celebrates the 4th of May as Star Wars Day, EA hasn't been able to capitalize on this event due to issues with their online servers. With the recent release of Star Wars Jedi Survivor on PC, PS5, & Xbox Series X/S, the long-lost fans of the Star Wars franchise were once again ready to dive in on the adventure; however, the experience hasn't been pleasant. The PC port of the game is riddled with multiple issues ranging from black screens to low FPS and stuttering, making it practically impossible to play the game. Well, if that wasn't enough, players are now reporting an issue with the EA App, as it throws the Lost Connection error whenever players try to launch the game. If you are facing the same issue, you are obviously not alone. We have shared more details on the issue, so consider reading till the end.
EA's history with bugs and errors goes way back, and it isn't surprising that most EA games have issues. One similarity that titles from the studio share is that they require the EA app to function, irrespective of where you bought the game from. And that means you will need to always be online to be able to access them. The same goes for Star Wars Jedi Survivor. Well, due to this dependency, players are now unable to access the game as EA's online services are facing an issue. So, is there a fix to this?
Related: Star Wars Jedi Survivor Save File Location: Where is it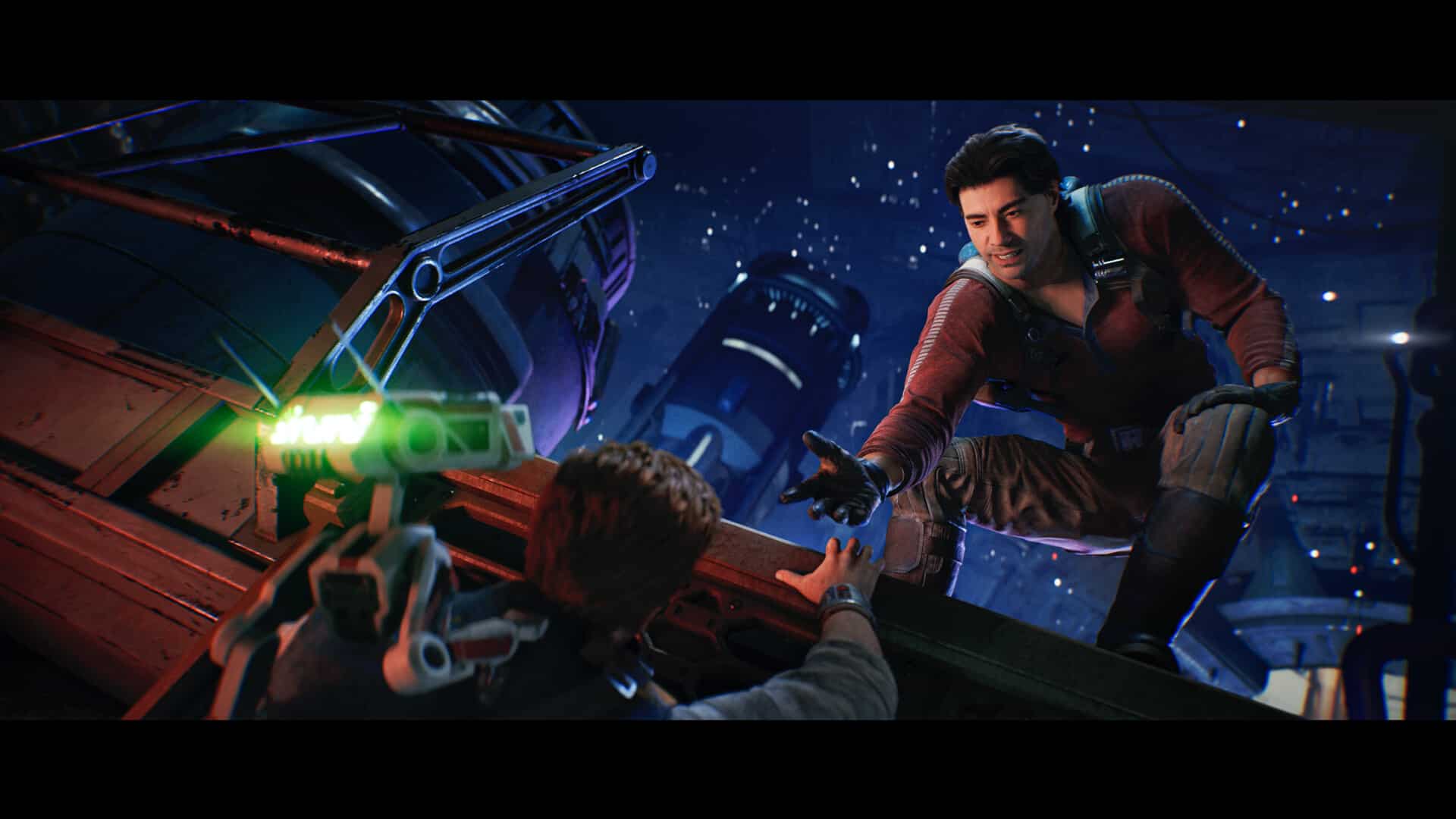 Star Wars Jedi Survivor EA App Lost Connection Issue: Is there any fix yet
Almost every studio runs into issues every now and then, and EA is no exception. Well, the prevailing problem with EA's online services is restricting players from playing the recently released title, Star Wars Jedi Survivor and this has infuriated them for good. Being a single-player experience, Star Wars Jedi Survivor has no room for online play, but due to the fact that it depends on the EA App, players must always be online to even launch the game. On top of this, the 4th of May is Star Wars Day, and not being able to play the latest installment in the Star Wars series on this day has made fans really frustrated.
Well, fortunately, EA is aware of the problem, so we can expect a fix soon. However, there is no ETA on when the services will go live. Considering EA's swift response, expect the issue to be fixed within hours. But, this is just speculation from our side, so it is subject to change.
Something's up with our online services, but we're on it. In the meantime, you might not be able to connect to online modes, buy games, or log in to your account. We'll get you back in your game as soon as we can.

— EA Help (@EAHelp) May 4, 2023
Workaround-
Here's a workaround you can try while EA fixes the issue. You need to disable your network connection, then launch the game, and re-enable it. To do so, follow these steps-
Note– This method will only work if you have the "Keep me signed in" option enabled in the EA App. 
Go to the Start Menu, and enter "VIEW NETWORK CONNECTIONS" in the search bar.
Click on the first result, and then right-click on the primary network in use.
Now, select Disable.
After this, launch Star Wars Jedi Survivor, and then re-enable the network.
Although this is a potential workaround and not a permanent solution, some players reported success using this method. So, make sure to give it a try.
Anyways, that's what we know about the EA App Lost Connection issue while trying to play Star Wars Jedi Survivor. For more such gaming news, make sure to stay tuned to AndroidGram.