If you are one of the old-time GTA fans, then Starfield is the right game for you to try. Well, just like in GTA games, if you kill NPCs, cheat, and smuggle contraband, you will attract some heat in the game. Starfield has a bounty system that works both ways: if you do bad deeds, you will be hunted. The same goes for pirates, who are the bad guys, so you get to hunt them too. Well, in this guide, you will learn how to find and execute bounty hunts and become a full-fledged bounty hunter in Starfield. So, if you are an eager bounty hunter waiting for your first assignment, here's everything you need to know.
As we said, bounty hunting goes both ways. If you kill a bunch of civilians, then those same bounty hunters will hunt you and also loot your possessions in the process. However, since you are reading this guide, you chose to become a bounty hunter so as to hunt the hunted. Isn't it?
Starfield: How to be a Bounty Hunter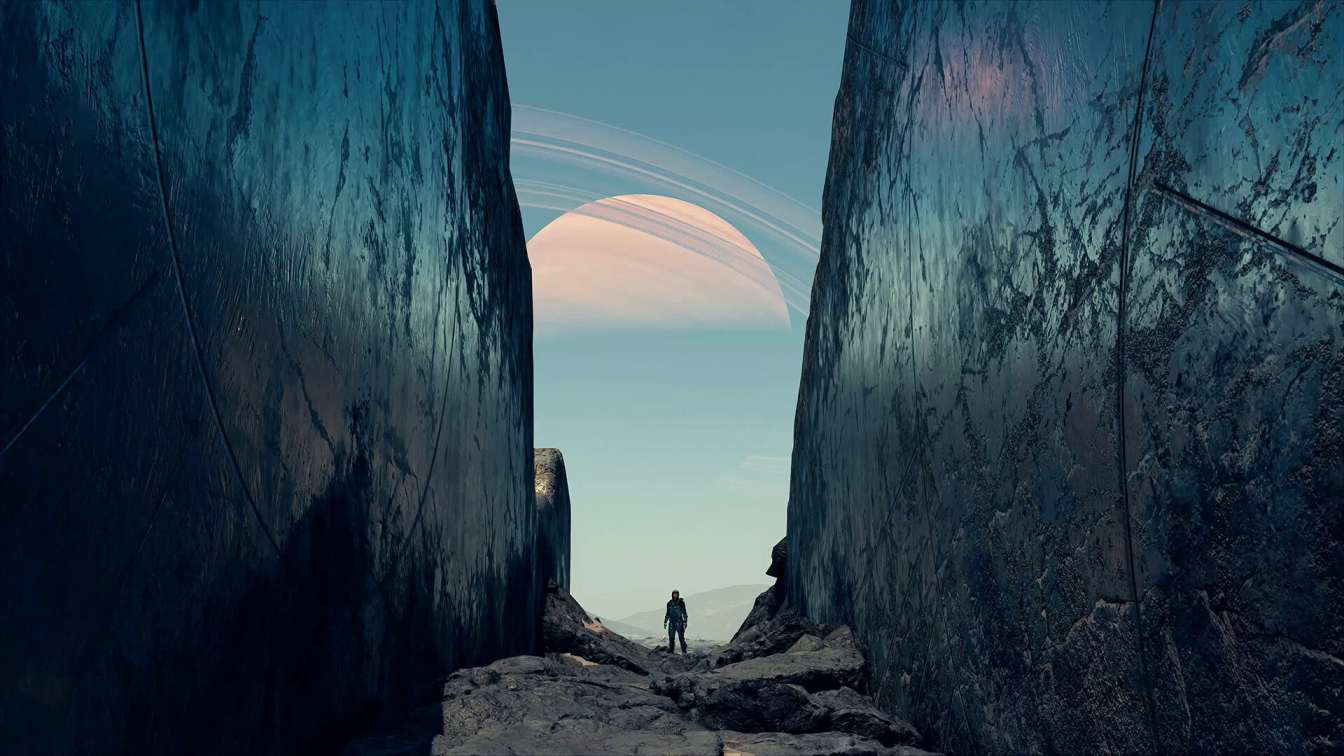 As a bounty hunter, you can hunt the bad guys and loot their possessions. Since you are the main character, you can loot everything. Well, you might hate those fetch or exploration missions that Constellation gives you, but bounty hunting is just a very rewarding experience. If you are just randomly raiding pirate outposts without accepting a bounty mission, then you are missing a good chunk of exp and credits. So just follow the given instructions, and you can start hunting bounty right away:
The Trackers Alliance Agents
Know that bounty hunting is not some kind of trait; this is a player background that you can choose right at the very beginning of your journey. However, you don't need to select that particular background to become a bounty hunter. All you need is the right information and sheer will. Anyway, to get bounty missions, you will need to interact with the agents of the Trackers Alliance. These are NPCs with bulky armor, and they can be found in every big city. These agents will mostly have one or two special missions out of the box. If you ask them for more jobs, then they will redirect you to the location of the nearest mission board, which is also a major source. More details on this are shared below.
Find the mission board or terminal
These boards or terminals look somewhat familiar to the ones you use to pay off your bounty. The only exception is that these mission boards will have various missions. Remember that not all mission boards include bounty missions; usually, they aren't even named bounty. But there is one thing in common: these missions will ask you to hunt down a specific pirate or raid a pirate outpost. Also, saving a hostage counts as a bounty mission, so there's that.
These terminals can also be built inside your outpost. That saves you from traveling to the city. But if you want a faction-exclusive bounty mission, then you must visit their headquarters. Both factions will have many mission boards inside their buildings. They will include exclusive missions limited to the respective faction.
Completing bounty missions is a good source of quick cash and experience. So, keep accepting these missions and becoming the ultimate bounty hunter that you always wanted to be. Anyway, this was our guide on how to become a bounty hunter in Starfield. If you find this guide informative, make sure to follow Android Gram for more.