Starfield is an immersive experience. The gameplay is fun, whether it be intense fighting in space or destroying waves of pirates right inside their base. But there will be a time in the game when you are given the option to choose a faction. We aren't talking about an alliance, which is also called a faction. Instead, we are referring to religious groups in Starfield. There are a few of them, and you will soon encounter them either through a trait or sheer luck. Anyway, here's how to leave a religious group if you haven't already.
While there are many religious groups in the real world, Starfield has only three. Also, all of them have unique benefits exclusive to themselves. So it's a possible scenario that you will join one of them, or maybe you have already joined one. But you might want to change the religious group you are currently in. So, how can you do so?
Starfield: How to Leave a Religion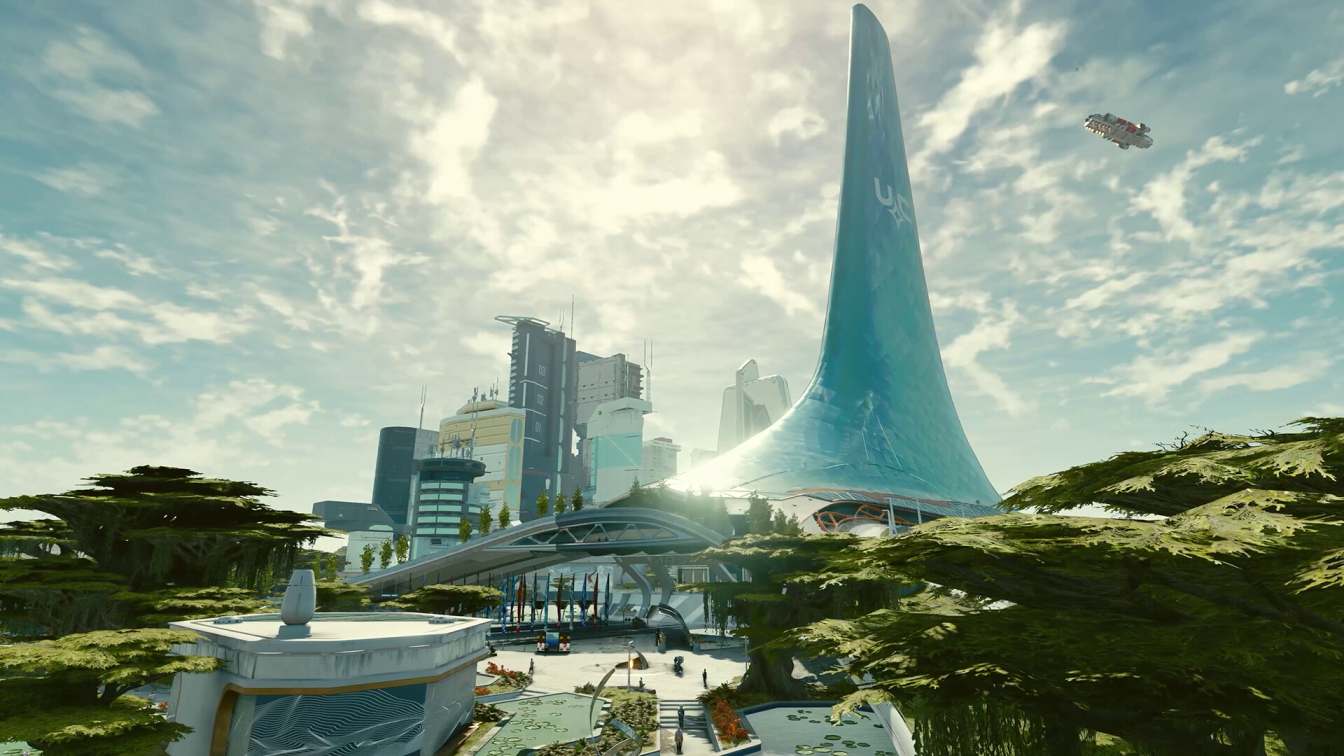 There are three religious groups that you can join in Starfield: Sanctum Universum, the Enlightened, and finally the House Va`ruun. You will be able to pick one of them by selecting their corresponding traits in the initial character creation screen. So, let's say you chose the Raised Enlightened trait. Well, this means you have joined the "The Enlightened" religious group. But how do you leave it?
Talk with the leader
Leaving a religious group may be a difficult task in real life, but in Starfield, it's much easier. You just have to find the leader of your religious group. In every case, he or she will be at the headquarters of the religious group. Well, considering you have equipped the Raised Enlightened trait and joined The Enlightened, to leave this, simply interact with Andy Singh, the leader or head of The Enlightened. Then, choose the third dialogue that will say something like, "I'm not sure I want to be part of Enlightened anymore". Once you have chosen it, you will be able to leave the religious group for good. The same process will work for the other two religions as well. Simply search for their head and follow the same option as if you were doubting your decision.
Can you rejoin a religious faction after leaving?
The answer is no; you can't rejoin a religious faction after leaving. Unfortunately, there is only one way for now, and that's by restarting your in-game journey and adding the religion-specific trait during the character customization menu. Also, all three religions provide some special chests or items inside their main houses. So make sure to get them before leaving the religious faction. That's the main reason most players join a religious group, to begin with.
There you have it: the complete guide on how to leave a religious faction or group in Starfield. While leaving is much easier than expected, rejoining them is not possible. Let's hope that mods are introduced to deal with this simple issue. Anyway, we hope you find this guide informative. For more such interesting content, follow Android Gram. Also, click here to learn how to sprint in Starfield.