Seawater and an open ocean are harsh places to survive and thrive. Yet, Sunkenland makes you survive there and forces you to face the elements. If you lose health, you will need resources like antibiotics that are hard to find in-game. Want to know how to find them? Keep reading this article, and you'll know where to look the next time you go diving.
Exploration in Sunkenland is mostly underwater. As the name of the game implies, you are stuck with little to no land and a vast open ocean. This is a brutal survival game, and you really need to plan your moves sometimes. If you take damage and are low on health, your best bet is to find antibiotics and heal up. There are other ways to heal in the game, but using antibiotics is the most efficient way. But where can you find them?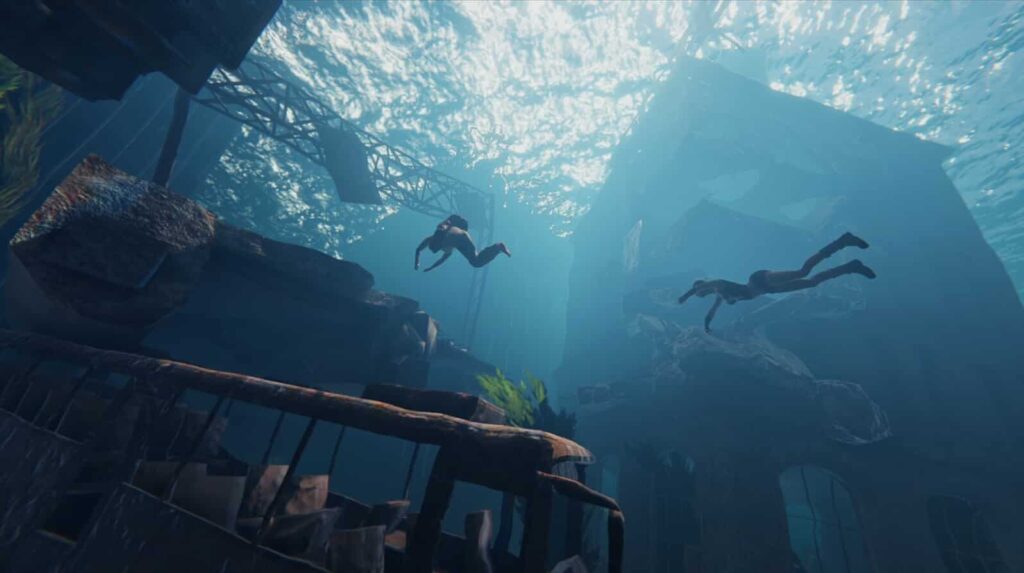 Sunkenland: How to get & find Antibiotics?
Antibiotics are a rare resource in Sunkenland. If you want it, you are going to have to go diving for quite some time. There are places where it is more likely to spawn this item; however, these are all underwater. This makes looking for it hard, and therefore, you are forced to stockpile. There are a few ways you can get this vital resource in the game. Here is how:
1). Traders
If you don't want to explore the deep ocean in search of antibiotics, this is your best bet. You have to get to a trader who will sell you antibiotics or trade you for other items. This is one way to stockpile, although it is not reliable since they don't always have it. They are pretty regular, though, so it is not entirely hopeless to check with them.
2). Medicine Cabinets
This is by far their most common underwater spawn point. If you are looking underwater and see one of these medicine cabinets that are white in color, open them and check inside. Finding antibiotic in cabinets like these are one of the best ways to stockpile this resource and they will help you get through a rainy day.
Stockpiling some is a good idea because of how brutal this game is. Additionally, there are very limited sources from which you can regain health in Sunkenland. You have the red algae that you can craft the health potion with. You have the antibiotics, sleep (to recover health and pass time. This is also probably limited to once every 24 game hours), and finally, food. Food recovers a very small amount of health in the game. Red Algae is too rare for normal use. So finding antibiotics is your best bet.
It is important to note that the game is currently in early access, and the rarity of various in-game items is subject to change. Many players in the game's Steam forum are complaining about the rarity of these resources. This may prompt the developers to take action and make changes to the game. If this is done, the other healing sources might become more reliable or easier to find. That said, if you find this article helpful, make sure to visit Android Gram for more articles just like it.