Battle Royale fans are perfectly happy with their favorite genre, I agree. But, what if some awesome peeps decide to revolutionize the genre? Well, there will be nothing (good) like it, of course. And, this is exactly what Super People's developers decided to work upon one fine day. If you are one of the biggest Battle Royale fans, you may have already requested access to Super People's closed beta test and gotten a chance to try the game out. If not, check out the game's steam page to apply for the CBT. But, we are here to address a much bigger query. "All of this is okay, but when will we see a console release?" may be the exact question running in your mind right now. So, will Super People release on all the leading consoles anytime soon? Let's find out.
Being a shooter game in the current video gaming situation has its perks and problems too. Super People will obviously face tough competition from popular shooter games like PUBG, Call of Duty, Valorant, Apex Legends, and more. However, shooter games will always be a popular genre, and there will always be enough fans to make a new shooter game successful, especially when it is something unique like Super People. The much-awaited upcoming battle royale game will include ounces of role-playing too. Players will be assigned a random super-soldier character class before the game starts. Each class will display unique skills and special abilities. However, the game's main mechanic will be like every Battle Royale game: be the last man standing!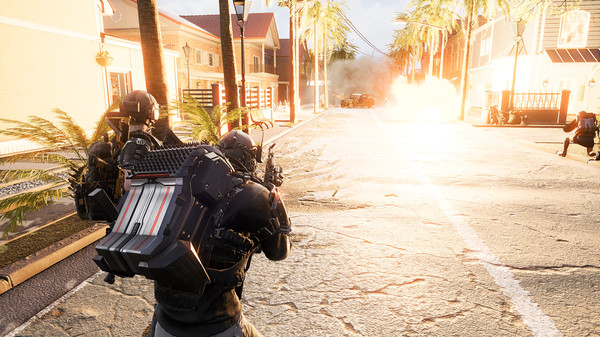 Super People Console (PS4, PS5, Xbox Series X/S, Xbox One, Nintendo Switch) Release Date & Download Availability Status
For PC players, Super People is already in a Closed Beta Test phase, and many fans are already having fun with it. The CBT started on December 6, 2021, and will continue till December 26, 2021. Is everything going smoothly? Well, no. A lot of bugs and glitches have been reported. But, that is the exact purpose of a video game's closed beta test. We wouldn't judge a video game's ability based on its performance during the first closed beta. To make it easier for them, the developers have not declared any console release date as of now.
Right now, our number one priority is to make the best game possible so, we are just focusing on PC. But we are looking favorably to supporting other platforms in the future. – SHIN, Super People Global Team
If you are a console (PS4, PS5, Xbox Series X/S, Xbox One, Nintendo Switch) player waiting for a Super People release, we don't bear good news as of now. The developers have only planned a PC release to focus on the game's performance. So, you wouldn't be able to download and play the game on your console anytime soon.
However, if Super People manages to do well across particular markets, the developers should definitely consider a console release for the game. As of now, the game is confirmed only for the PC platform. But, the developers haven't shunned the idea of a console or a mobile release.
We hope Super People surpasses our expectations and the devs announce a release date for our console and mobile buddies soon. Honestly, cross-platform support would be great in Super People. For more articles on Super People, stay tuned to Androidgram!