Wondering how to get rid of the Failed to read text file error in Super People? This error is another of the many BattlEye (anti-cheat) related issues of the popular battle royale game. However, the developers have assured that the error is completely solvable. You will need to perform just three troubleshooting steps!
BattlEye is a very reliable anti-cheat service for the present-day video game scenario. BattlEye has been extremely successful in eliminating most cheating services made to date. Hence, it is the top-most choice among video game developers around the world. An anti-cheating service has become mandatory in shooter games nowadays to stop anti-fair play activities. However, anti-cheat software like BattlEye and EasyAntiCheat are known to throw internal errors of their own.
It is usually not easy to understand the premise of such kinds of errors unless the developers step in to help. Thankfully, Wonder Games officials have been understanding about such issues and issued support tips to help us troubleshoot most BattlEye related issues in Super People. Keep reading to know ways to get rid of the Failed to read text file error in Super People.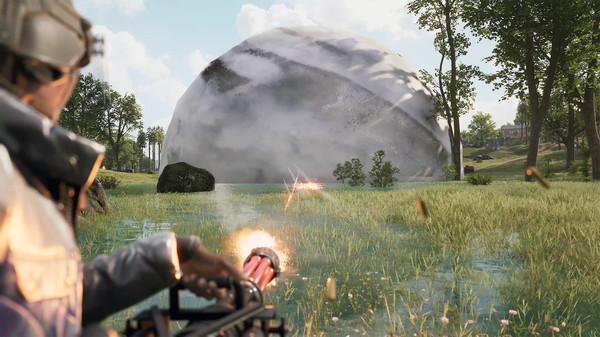 Super People game Failed to read text file error: How to fix it?
Also Read: Super People game BattlEye Game_BE.exe block message: How to fix it?
Here's what you should do to resolve the text file error in the game –
1) Update Super People to the latest version: Check whether the developers have deployed any patches recently which you may have missed. An old game version can cause such text file errors in the game.
2) Check integrity of the game files: This error may show up if there's any discrepancy in the game files. Head over to your Steam library, right-click on Super People CBT, and select Properties. Navigate to the Local Files tab and select Verify Integrity of game files… option. Once the process completes, try launching Super People again.
3) Reinstall Super People: Lastly, try reinstalling the game. If none of the above works, reinstalling the game can set things straight.
If none of the above works, your game files may have run into a more complex problem. In such cases, we recommend you submit a ticket and let the developers help you solve the error. For more articles on Super People and other video games, stay tuned to Androidgram!