Surgeon Simulator 2 features a solo mode and a multiplayer mode as well. But, the new release is going through the release week disaster phase. While many game elements remain unresponsive, fans of the game's prequel are not happy with Surgeon Simulator 2's idea. Surgeon Simulator 2 also has a free-to-play mode but doesn't seem to work properly, as reported by many players. So, to try the game, you may have to purchase it.
Players have also reported annoying bugs that generate black screens or do not allow the game to load at all. The online matchmaking system does not work most of the time. Looks like Surgeon Simulator 2 is a poorly executed video game. However, since it is release week for the game, we can spare the developers some time to get back on their feet and fix all this mess.
Among all the reported issues, one stands out as almost unavoidable. Several players are unable to use the multiplayer mode of the game. Trying to join a friend's lobby but cannot because of infinite loading screens? This article is just for you! Keep reading to know a possible fix.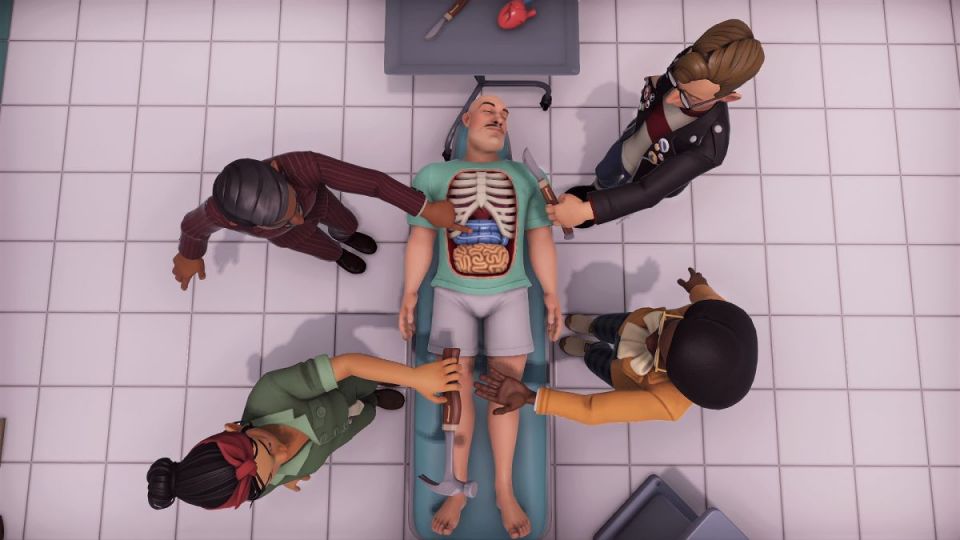 Surgeon Simulator 2 Multiplayer not working: How to fix it?
Troubled by not being able to join your friend's lobby in Surgeon Simulator 2? A steam user named Wally posted a possible fix to the issue. We are listing the steps to help you access the Multiplayer mode of Surgeon Simulator 2 properly. However, note that this is not an official fix and may not work all the time. Since the issue is caused by a bug, we still expect the developers to address the problem and solve it from their end. But till then, try these steps out.
Start your game of Surgeon Simulator 2 and pause at the main menu. Do not click on Play. Just remember the location of the Play button on the screen.
Tell your friend to start the game as well.
Then, tell him to make a party and send you an invite.
Join their lobby from the main menu itself.
If done properly, you will join their lobby but still be at the main screen. You can check this by pressing the ESC key, which brings up the in-game lobby screen.
After you bring up the lobby screen, you will be able to use the cursor.
Take your cursor at the screen position where the Play Button was located when you were in the main menu.
Click on the imaginary Play button.
Doing the above may help you enter your friend's game properly. As you can figure, we are using a glitch to fix a glitch. We hope the developers fix the issues with Surgeon Simulator 2 as soon as they can.