There are many items in Minecraft that can be crafted into a block. This is done to either change its function or save inventory space. The Bone block in Minecraft is created by combining nine bone meal on the crafting table. Players can craft three bone meal from one bone. Bones are obtained by killing skeletons and wither skeletons. Bone meal can be used to grow plants and crops quickly. It can also be converted into white dye.
Storing a lot of bone meal can come in handy, even after you have progressed a lot in the game. But imagine that you are in a need of a lot of bone meal. And you happen to collect it successfully. Transferring all of those items from one place to another is a boring task. You can reduce the number of trips you will need to transfer the bone meal by converting them into blocks. Look at it this way – One bone is three bone meal and nine bone meal makes one bone block. That means, three bones get converted to one bone block. You can save a lot of inventory space, especially when building farms that require a bone meal.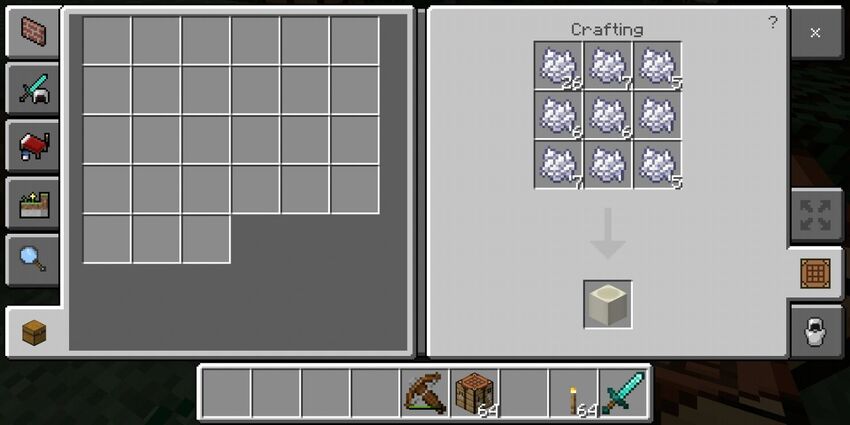 How to find Bone block in Minecraft:
As mentioned above, you can easily craft bone blocks by converting the bones you have into bone meal. But you can also save a lot of time and mine the bone blocks that spawn naturally in a Minecraft world. You can find randomly generating bone blocks in the Soul Sand valley which is a biome in the Nether dimension. There will be a lot of bone blocks just laying around for you to grab. The only thing you need to be worried about is skeletons. Soul Sand valleys spawn only skeletons and ghasts as hostile mobs. And the spawn rate is often overwhelming.
Another way you can find bone blocks is by coming across a fossil. This can be completely new information for some players but there are buried fossils that randomly generate underground. You just have to be lucky enough to come across one of those. Hence, this is not the best way to gather bone blocks in Minecraft.
How can you use it?
The bone block in Minecraft does not have any uses on its own. Other than saving a few inventory slots, you can also use them as a building material. Bone blocks that are placed in a certain fashion can create beautiful patterns. You can make unique patterns for the floor of your base or use them elsewhere.