Confused about all the enchantments, and want to find the best one for your weapons? Here is the list of all the properties of 'Smite' enchantment in Minecraft. Take a look to find out if this is the right enchantment for you.
Enchantments are an essential part of upgrading your gear in Minecraft. A normal set of 'Iron Armor' can also provide a substantial amount of protection when it has the right enchantments. 'Smite' is one of those many enchantments in Minecraft that can take your weapons to the next level. Smite can be added to an 'axe' or a 'sword'. A weapon with this enchantment, deal extra damage to 'Undead mobs'. Undead mobs in Minecraft include skeleton, wither skeleton, drowned, husk, zombie, phantom, stray, skeleton horse, zoglin, zombified piglin, zombie horse, and zombie villager.
Having smite on your weapon in Minecraft, will not increase its base damage. Also, a weapon that has smite on it, cannot have 'Sharpness' and vice versa. 'Sharpness' is the best enchantment for a 'sword' or an 'axe' that also boosts the base damage of the weapon. Most players prefer sharpness over smite on their weapon in Minecraft. But, there are situations where smite is a lot better than sharpness. Let's take a look.
'Smite' use cases:
1) If you have a 'Mob grinder' in your world as a primary source of experience, smite can come in very handy. The mob farm that is built in the overworld, spawns a lot of undead mobs for the player to kill. This is the easiest way to obtain experience early in the game. Use a sword enchanted with smite to kill all the mobs in one fell swoop.
2) If you're collecting 'Wither skeleton skulls', a word enchanted with 'Smite 5' and 'Looting 3' is the best weapon you can use. A player will almost always, hit a 'wither skeleton' with those enchants on a 'Diamond sword'.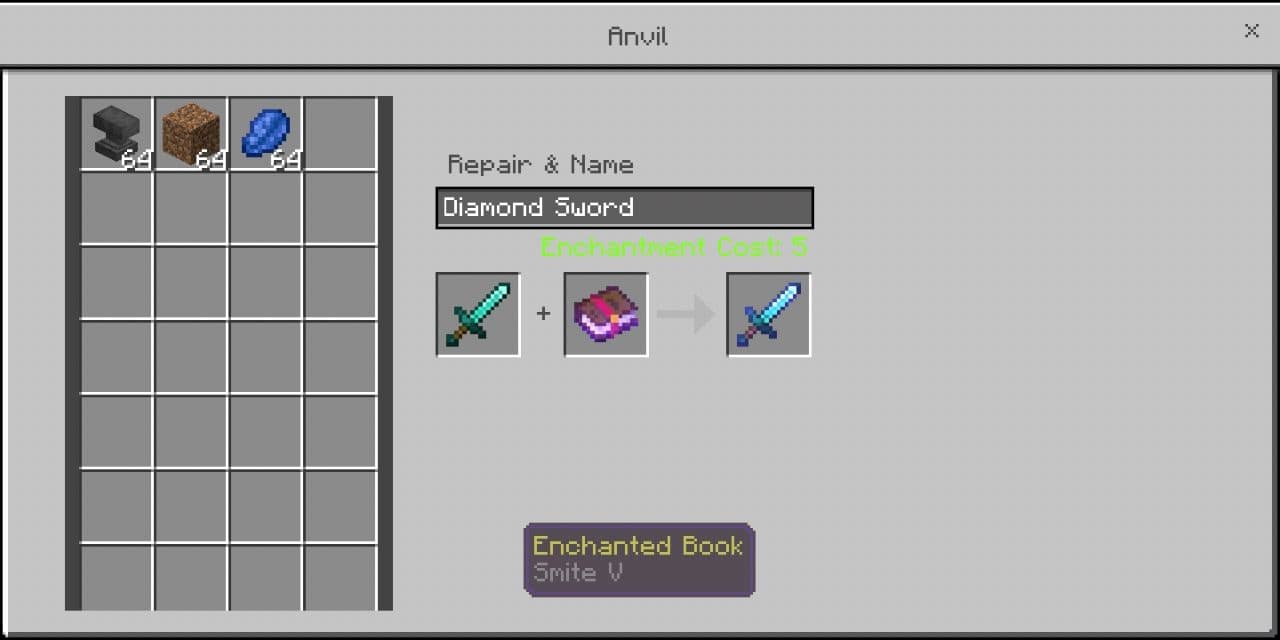 3) Smite in Minecraft is also useful when killing the 'Wither'. Wither is one of the 3 bosses on Minecraft and falls under the 'undead mobs' category. A player can kill the 'wither' in 5-6 blows with a 'smite 5' netherite sword.
How to get 'Smite' in Minecraft:
Players can use an 'enchantment table' or an enchanted book to get a weapon with smite in Minecraft. Smite books can be obtained in any structure that has enchanted books like the stronghold, jungle temples, dungeon, mineshaft, pillager outpost, desert temple, etc. You can also trade for a smite book with a librarian villager.

Since the enchanting mechanism in Minecraft greatly depends on RNG, it might take a couple of tries before you get the enchantment. The best way to approach this would be using the '
enchantment table
'.
Keep visiting ANDROIDGRAM for more Minecraft facts.