Wondering what Tifo means in FIFA 23? Then you, my friend, might want to read the complete article. A lot of players must have heard this term both in and off the game. But, not a lot of you might know the actual meaning of this term. There are also Tifo packs in FIFA 23 that you can purchase. But, it is necessary to know the meaning behind this word. So, if you are searching for the meaning as well, then you don't have to look any further. In this article, we will tell you what Tifo means in FIFA 23. So, make sure to stick with us till the very end.
FIFA 23 is the 30th and most likely the last installment in the FIFA series. It is one of the most popular and beloved sports video game series of all time. The game has millions of fans who purchase new editions each year. FIFA 23 brings new graphics and several other gameplay mechanics to the table. But according to most reviews, the game has badly failed at this. As per many fans, FIFA 23 is riddled with bugs and cheaters. The anti-cheat systems don't work and you need to struggle against hackers in matches. But, that's a topic for some other time. For now, let us focus on what Tifo means in FIFA 23.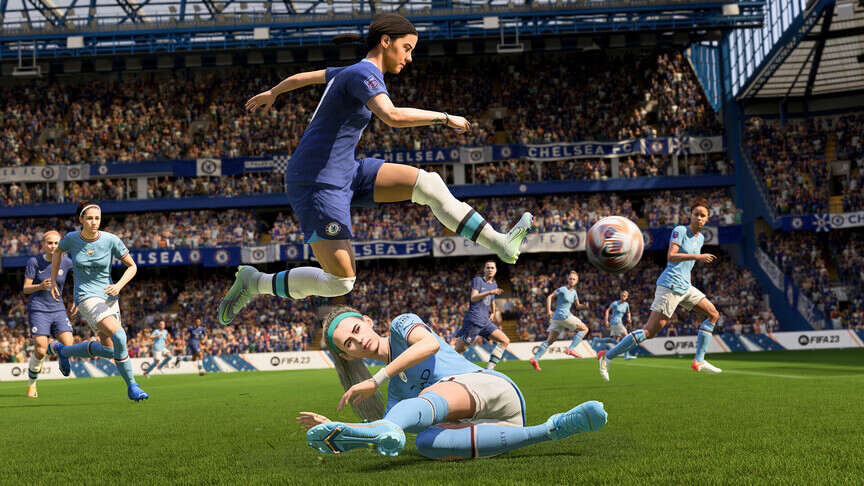 What does Tifo mean in FIFA 23?
Well in general terms, Tifo means a choreographed display of a team's flag or insignia by the fans in a stadium. If you've ever been to a sports match, you might have noticed large groups of fans waving a team's flag in a particular manner. Well, that's what we call a Tifo. In FIFA 23, this term carries the same meaning. In matches, you will be able to see fans wave around your flag in a choreographed manner. You can also purchase Tifo packs in the game.
So, what does Tifo do? Well, aside from aesthetics and cheering you on, Tifo has no other real purpose. In real matches, teams can see their fans and get motivated to perform better. In FIFA 23, it might work the same way. Players can see the fans wave the flags or portraits in the stadium and start playing better. Well, this brings us to the end of this article. We hope that you found it helpful. Stay tuned to Android Gram, and happy gaming.