Wondering how to check the FIFA 22 server status? Then you, my friend, have arrived at the right place. Server downtimes are a common occurrence for every game with online features and FIFA 22 is no exception. It is very annoying when you're trying to play with your friends but the game throws a server or connection error. Therefore, it is best to learn how to check the game's server status. This will help you to plan your gaming time as well as let you know when the issue is resolved. In this article, we will tell you about a few places where you can get relevant and accurate information on this topic. So, stick with us till the end.
Football/Soccer is an incredibly popular sport in real life. So, it is not a big surprise that its video game variant is equally popular as well. FIFA 22 is the latest installment in the FIFA series and already has a big player base. With new modes and mechanics, the game has already attracted a lot of folks. This has also resulted in a player influx that affects the servers. Fortunately, EA tightly manages all its servers so folks do not have to worry much. But, we still recommend that folks know how to keep track of the server's performance. So without further ado, let us proceed with the article.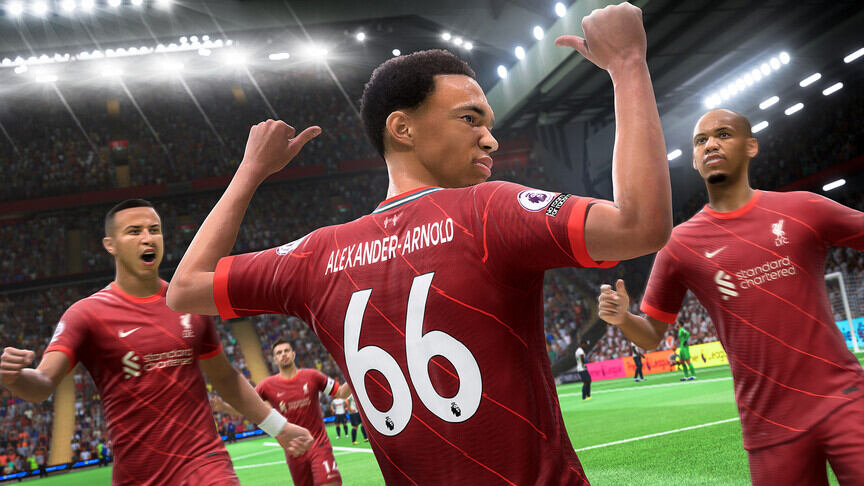 FIFA 22 server status: Here's how to check it.
There are a couple of methods to check FIFA 22's server status. The best way is to visit EA Support's webpage which deals with all sorts of game issues. Here, you can find all the information related to server downtimes and outages. You can also contact the support team for further help if the issue persists. But, there are a few other ways as well.
You can follow FIFA 22's official Twitter page for all sorts of information. All the information on this page comes directly from the game's team so you don't have to worry about its accuracy. You can also check other third-party websites like DownDetector. These websites take help from other players and publish the server issues. You can also report your issue which will help other folks and the website to maintain the server status. Well, this brings us to the end of this article. We hope that you found it helpful. Stay tuned to Android Gram, and happy gaming.