Wondering if A Plague Tale Requiem has a FOV Slider? Then you, my friend, might want to read the complete article. A lot of players like to adjust the default field of view in a video game. A lack of this feature can completely ruin the experience for some people. Naturally, folks are curious if the new game has this feature as well. So, if you are also looking for more information, then you have come to the right place. In this article, we will tell you if A Plague Tale Requiem has a FOV Slider. So, make sure to stick with us till the very end.
A Plague Tale Requiem starts after the events of the first game. Amicia and Hugo escape their homeland and have started a new life. But, Hugo's curse reawakens and brings back the horrors all over again. Now, you need to escape this place and also save the people you love. A Plague Tale Requiem is a beautiful game that depicts a heartwrenching story. We will talk more about the game in some other article. For now, let us focus on the main topic at hand.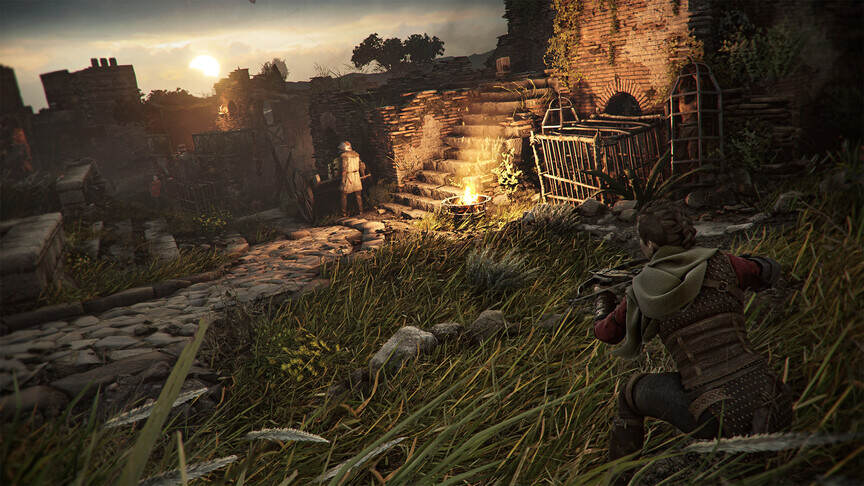 A Plague Tale Requiem FOV Slider: Is it available?
Unfortunately, a FOV Slider is not available in A Plague Tale Requiem. This is very strange and quite disappointing. Folks are bewildered why the developers did not add this basic function in a video game that rolled out in 2022. A lot of players find the default FOV in A Plague Tale Requiem very narrow. This definitely ruins the whole gaming experience. The narrow FOV can also induce nausea in a lot of people if they continue playing the game for long hours. So, is there an alternative to this problem?
Well, no. You will need to play A Plague Tale Requiem with the default FOV as of now. But, a lot of players are hoping that either the developers or some modders create a mod to add a FOV Slider to the game. It will be better if the developers took responsibility and add this feature to the game. Till then, you will need to endure the default field of view in the game. Well, stay tuned to Android Gram, and happy gaming.