With the release of the new Halloween Update in Adopt Me, players are interested to know which pets are worth more in the game. As a total of 7 pets are released with the new Halloween update, each pet has a different rarity and worth in the game. In this article, we will be sharing all the details about the worth of the Skeleton Dog pet in Adopt Me that has been released recently. Here's everything you need to know.
So, in this Halloween Update, you can buy the new pets in the game by spending candy. The new Halloween-themed currency can be used to buy the new pets introduced in Adopt Me with the new Halloween Update. Each pet costs a different amount of candy ranging from 300 to 1200. However, the Mummy Cat featured in the update can only be owned by opening the Cat box which costs about 600 Candy. You cannot purchase a Mummy Cat directly, so you will have to buy a Cat Box to get a Mummy Cat in the game. Well, now you know how to get the new pets in Adopt Me. So, let's now jump right into the details about the new Skeleton Dog pet featured in the game. Continue reading to know more.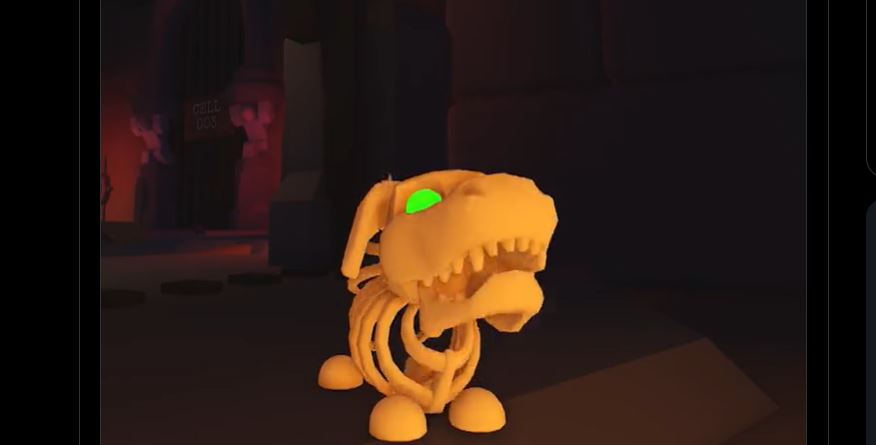 Are you interested to know about the rarity of the new pets introduced in the Adopt Me Halloween Update for 2021? Well, then consider visiting our detailed article about the same for all the information you seek. 
Adopt Me Skeleton Dog Worth: What is it?
The Skeleton Dog pet was first revealed back on Oct 20th, but we expected its release way before it was officially revealed. The Skeleton Dog has been released in the world of Adopt Me and is categorized as an Ultra-Rare pet. It is currently worth more than the Neon Narwhal but has less worth than a Neon Snowman. It is currently about equal in value to the Cobra pet in Adopt Me. So, there you have it. Now you know the worth of the new Skeleton Dog Pet in Adopt Me. For more guides and updates on games including Adopt Me and many more, make sure to stay tuned with us on AndroidGram.