The Adopt Me Team is yet to announce a Valentine's Day update for 2022. So, we are basically just sitting and speculating stuff at the moment. It's fun to imagine things. Especially when it's about cute little pets in our favorite game. Will we get to see a Valentine's update in Adopt Me this year? Mostly, yes! Adopt Me has very rarely missed addressing special occasions.
Uplift Games' Adopt Me! is a multiplayer game available on the Roblox (gaming and game development) platform. The game's original focus was a role-playing game in which players claimed to either be a family adopting a child or a child being fostered, but as the game evolved, the focus switched to accepting and nurturing a range of virtual pets that can be exchanged with other players. As of January 2022, it has been played at least 27 billion times. As of January 2021, Adopt Me is the most popular game on Roblox, with over 64 million monthly active users.
Adopt Me Valentine's Day 2022 update pet concepts
Valentine's day is celebrated all around the globe on the 14th of February in so many different ways. The day is only a month away but the craze has already begun. Just like our own Adopt Me world! In this article, we will be talking about a beautiful and intriguing concept circling the probable Valentine's Day 2022 update in Adopt Me.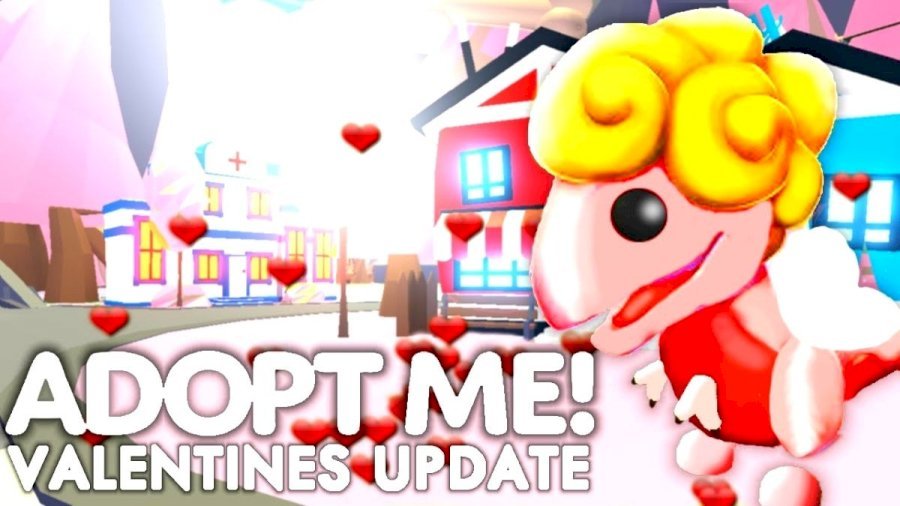 This Adopt Me concept describes a "perfect" Valentine's Day update for Adopt Me in 2022. First of all, we expect a pretty love and friendship-themed map – a Disney movie set would be a perfect example! Imagine all the trees splashed with chocolate – chocolate strawberries that you would definitely want to eat! Like most Adopt Me updates, we can expect a few gift items supporting the theme. Hearts, bows and arrows, and love letters maybe a few examples. You may also find chocolates, cake pops, and roses – the gift shop should be loaded with love!
Pets?
We may also get to see some form of in-game currency, valentine's themed definitely. Assumptions are that we will be able to collect hearts as in-game currency to buy pets and other gift items. How to collect hearts? Mini-games, of course! Along with all these, we may also see new pets – also signifying love. Here are some speculated examples of Valentine's Day update 2022 pets:
1) Pink bunny with a cute little hearts as ears
2) A colorful butterfly
3) They might also add a love color-themed dragon which is a Disney-love symbol
4) A strawberry heart or pink bear with a love heart palm.
5) Flying angel cat with a little heart nose
6) Love goose with a heart may be introduced.
Imagine all of these in Neon and Mega Neon form – the prettiness!
The concept is heartwarming and will give a cute and fun Adopt Me experience. You would definitely want to go and explore the concept for the 2022 Valentine's Day update. However, all of these are just speculations. We are yet to get a confirmation for any Valentine's Day update this year. If so, we may see a release on or near February 14, 2022. Stay tuned to us for updates!