Love watching movies online? An Amazon Prime Video Subscription should be a must for you, then. You may have landed on this page looking for fixes. The Some went wrong error is irritating as it hampers a movie experience. But since it has cropped up somehow, we have to fix the issue. Read the article to know more about some working tips.
Fix the error "Something went wrong" on Amazon Prime Video
As much annoying it can be, the error can be resolved pretty quickly. The error is quite common among Prime users, and hence Amazon Prime Support has come up with solutions. It is a list of tips you can try to resolve the issue and start watching your favorite content. We are listing the steps for you.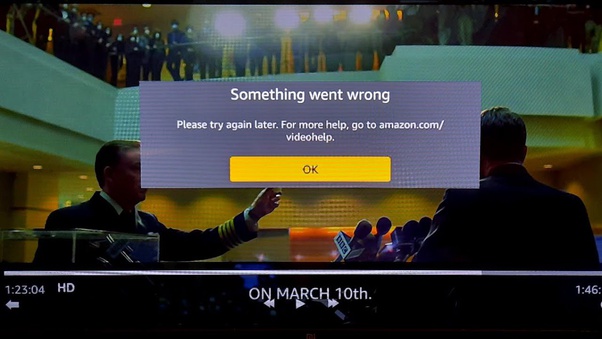 The two most common solutions to this problem are:
Restart your device, which contains Amazon Prime Video. This will immediately eliminate the error if it happened due to some internal process issue.
Also, if the above doesn't help, try restarting your router. It may be a connection error; Amazon is unable to establish a connection with your router.
If the above tips don't work for you, try the following to get rid of the issue for good.
Update your device to the latest version of the operating system. Ensure that your Prime Video app is updated too.
Check whether you can connect to the internet on other devices and apps with the same network. If yes, try using custom DNS Settings. Google's Public DNS is fast and reliable. You can configure your settings by following the steps from here.
Disable any VPN or proxy servers. Using proxy servers can hamper a content streaming app adversely due to location verification.

This step holds if you are watching Amazon Prime Video on TV or on some external display. Please ensure that your HDMI cable and display are compatible with HDCP 1.4 (for HD content) or HDCP 2.2 (for UHD/HDR content).

Lastly, make sure your one-click payment method is up-to-date.
The above troubleshooting techniques can definitely resolve the Something Went Wrong error most of the time.
However, if it still shows the same error for you, create a thread here and describe the issue you are facing. Make sure you include any particular error code if it crops up. Also, please include the brand and model of your device and what troubleshooting steps you have tried.
We hope the error resolves for you soon!