Are you facing the Apex Legends Mobile not working issue? Then do not worry anymore for this article will help you to resolve it. Players are facing a variety of issues while playing Apex Legends Mobile. These problems range from a white/black screen to account and login issues. These are some common problems that Android users struggle with while gaming. In this article, we have mentioned some general troubleshooting methods that will fix your Apex Legends Mobile not working issue. Stick with us till the end so that you do not miss any important information.
Mobile gamers have desperately been waiting to play Apex Legends on their phones. With the soft release of the game in 10 regions/countries, this wish has finally come true for a lot of them. As the game is still in the beta testing phase, there are bound to be several bugs and issues. But this should not stop you from enjoying the game. The beta phase is there to locate and resolve these kinds of problems. Players need to report all the bugs that they encounter during the gameplay. So while the developers resolve the issues, you can try these methods to fix them temporarily.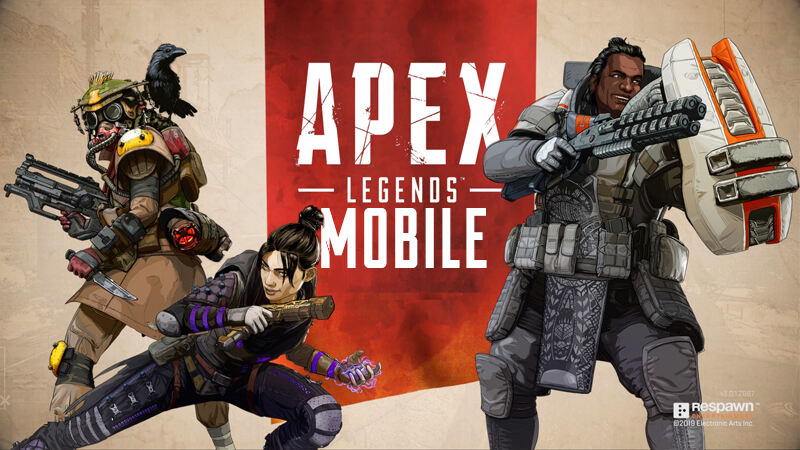 Apex Legends mobile not working: Fixes & Workarounds.
There are a lot of issues that come under Apex Legends Mobile not working problem. Most of these issues occur due to incompatible devices. Other times, they pop up due to some general issues with Andoird. All these bugs will get resolved officially but in the meantime, we recommend you try these fixes to keep playing the game.
1) Make sure your device meets the minimum system requirement. For Android users, you need at least 3 GB of ram along with 4 GB free storage space to smoothly run Apex Legends Mobile. You can also refer to our article on all the devices which are not compatible with the game.
2) If you're facing a white or black screen issue, then follow these steps. Restart your device. Most of the time, this fixes the white or black screen issue. But if it doesn't, then hard reboot your phone. To do so, press and hold down the Home and Power buttons at the same time for 10 seconds. Now release them and hold down the power button till the screen turns on.
3) Clear app cache (if on Android) and try launching the game again.
4) If the above steps did not fix the issue, then try reinstalling the app. Also, make sure that your game is up to date.
Log in and account issues-
1) Make sure that you have a stable internet connection. A wired/ethernet connection is recommended over a wireless one.
2) Sometimes, the game's servers are down which leads to login issues. This gets fixed automatically when the servers are up and running.
3) Thoroughly check whether you are entering the right credentials. Check for any spelling errors that you might have made.
4) If you are trying to log in through a third-party app like Facebook, check whether those servers are working properly.
The above-mentioned methods should fix most of the commonly occurring issues in Apex Legends Mobile. Since the game is still in beta, a lot of new bugs keep popping up. Make sure to report them to the developers. In the end, we hope that you found this article helpful. Stay tuned to Android Gram for more gaming and tech-related news. Happy Gaming!