The recent Wanted: Dead trailer has reportedly blown everyone's mind, in a good way. Players can't wait to get their hands on the fast-paced, hack and slash video game. According to officials, the game will be available on Windows PC, Xbox Series X|S, and PS5. This has left Nintendo Switch owners wondering if the game will hit Nintendo's stores. Their concern is well understood, as most games with a small development team do not get to see a Switch release. There are several other reasons as well which we will discuss later on. In this article, we will tell you if there is a Wanted: Dead Nintendo Switch release date and when can we expect the full release.
Wanted: Dead is a fast-paced, action video game, comprising both gunfight and brutal melee combat. The development team of Wanted: Dead involved developers of Ninja Gaiden and Dead or Alive fame. Both Ninja Gaiden and Dead or Alive have broken records and were highly praised by fans. As a result, we all want Wanted: Dead to turn out great too. The trailers reveal that players will need to slay their enemies while trying to uncover the plot in a futuristic Hong Kong city. The game will have both adrenaline-inducing combat and stealthy detective work. It will be interesting to see how the game mixes both of these elements.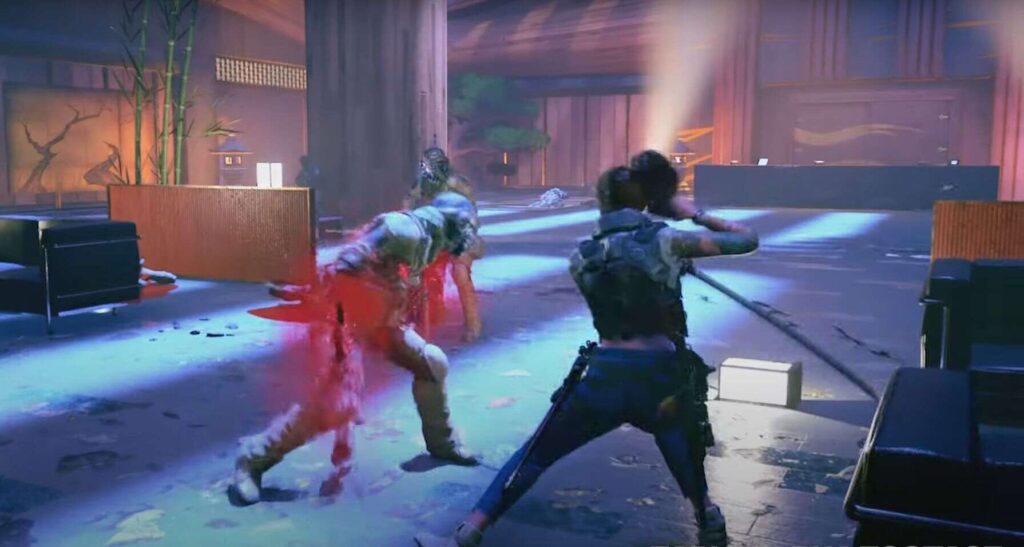 Is there a Wanted: Dead Nintendo Switch Release Date?
Unfortunately, Wanted: Dead has no confirmed release date for Nintendo Switch. However, Windows PC, Xbox Series X|S, and PlayStation 5 users may get to play the game as early as 2022. It is clear that the developers are only targeting new-gen consoles for their game's release. The game may be playable on Xbox One and PS4 through backward compatibility, but there will be no dedicated old-gen version of the game. As we stated before, there are many reasons why most developers avoid releasing their games on Nintendo Switch. We will discuss them briefly in the next section of the article.
Why is a Switch release not expected?
Although no minimum system requirements have been announced officially, it is clear that Wanted: Dead will be optimised for next-gen consoles and PC only. A Nintendo Switch version would require the developers to tone down on the graphical aspects of the game; Wanted: Dead doesn't seem like a game worth playing on Nintendo Switch.
In the end, we do hope that the developers are able to find a workaround and release Wanted: Dead for Nintendo Switch. If any such news pops up, we will make sure to update our article. So, stay tuned to Android Gram. In the meantime, you can check out our article on How to make it rain or snow permanently in Minecraft. Happy Gaming!