Battlefield 2042's early access ended yesterday, and the response was insanely good. The public open beta starts today from 09:00 UTC. Previously, the public open beta was scheduled to begin at 07:00 UTC. But now, fans have to wait for two more hours to get their hands on Battlefield 2042! However, this is just a test phase. The official launch is scheduled for November 19, 2021. The much-awaited first-person shooter game will have everything a battleground should offer. The video game also claims to be futuristic. A lot of us have been waiting for this release since the announcement. Naturally, there was a rush when the pre-load and early access period went live. As the public open beta launch nears, many peeps are reporting an unknown error while trying to start a Battlefield 2042 game. Is there a fix to the annoying Battlefield 2042 Beta Unknown Error? Read this article to know.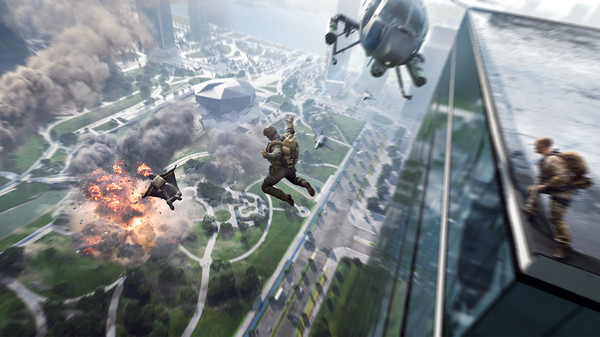 Battlefield (BF) 2042 Beta Unknown Error: How to fix it?
Well, the most probable reason why the unknown error is extreme traffic. Battlefield 2042's servers are simply not large enough to handle the current traffic. Players encounter this error when they are trying to start matchmaking in Battlefield 2042. Basic troubleshooting steps like restarting the game and rebooting the PC didn't seem to help at all. It is obvious since server bottlenecks are internal issues. There's nothing we can do to solve it entirely because the error is not happening because of anything you did. Since the general open beta is still yet to start, we can hope that the developers may fix this issue by that time. But, have the developers acknowledged the issue yet? Keep reading to know.
NOTICE: EA is currently looking into the 'Unknown Error' message in the #Battlefield 2042 Open Beta matchmaking screen. pic.twitter.com/wHlvpFzc2l

— Battlefield Bulletin (@BFBulletin) October 6, 2021
You will be happy to know that the developers have acknowledged Battlefield 2042 beta's unknown error already. They have promised to come up with a fix as soon as possible. So, we can hope that the public open beta version of Battlefield will not throw the same error. The server bottleneck issues have also been acknowledged, and the developers are working to make things better for us. The unknown error is actually a subset of the server bottleneck issues. As soon as the developers finish implementing larger servers, the unknown error in Battlefield 2042 will disappear.
We hope the unknown error in Battlefield 2042 is resolved soon. The public open beta starts today, and players should be able to enjoy it without any interruptions. For more updates on Battlefield 2042, stay tuned to Androidgram.