Unable to set keybindings for mouse and keyboard in Battlefield 2042? Several players on controllers reported this issue since the Early Access kicked in. Another similar bug in Battlefield 2042 has led to controllers being totally non-functional. Overall, the entire controller-keyboard and mouse-joystick system in the game is bugged. EA officials haven't been of much use. On pinging them via live chat, they have assured that the developers know about the issues but were unable to provide a date by which a resolution may be provided. So, is there an unofficial workaround to fix the keybinding issue in Battlefield 2042? Read this article to know more.
Battlefield (BF) 2042 players aren't able to set keybindings in the game
When you get the message where it says "Press A Button To Bind" or "Hold (Three-line) To Clear", "ESC to Cancel", hold down the ESC button for a few seconds and that should clear the bind. The window will close and you should see your settings.
A Champion of EA Answers HQ suggested the above. It is how the process of clearing binds should work in the game officially. However, there's a notorious bug affecting the ideal process. When players are performing the action to clear keybindings, the controller overrides the process and auto assigns the key (to mouse 5 for most victims). This is happening irrespective of whether the player uses a controller to play or just a keyboard and mouse.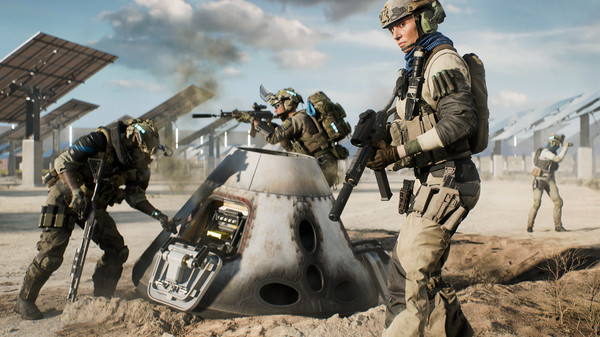 The controller is overriding everything. There is no "hold escape to clear binding". If you hold escape it just backs you out of the bind and auto assigns the key (for me it's mouse 5 for whatever reason). When you go to bind it acts as if there's a controller doing the assigning. I have unplugged any hotas, controller, anything but a mouse and keyboard and it's still picking up remapping as a controller.
Fixes or Workarounds?
There are a lot of workarounds circulating on the Help Forums, which claim to get rid of the keybinding issue in Battlefield 2042. But most of them are not clear and not 100% working. Some players could get rid of the problem using a workaround, but the same workaround isn't working for others. And, this chaos is obviously expected – it is an internal bug that EA has to address and cannot/shouldn't be fully fixed through community suggested workarounds. But, EA has not been particularly active with bug reports and has triggered a lot of Battlefield's community into getting a refund. We are listing a few partially working tips that may help you out –
Apparently there was a right input being picked up from one/both of my joysticks. I disconnected them. Once I disconnected them I launched the game and went back into keybinds. I was able to clear all the controller keybinds, reconnect my joysticks, and launch the game. It seems I couldn't clear the keybinds while the joysticks were connected because it was picking up the right input immediately, preventing me the chance to clear the keybinds.
Other workarounds
Here's what another user suggested trying –
Close Battlefield 2042 and search up 'PROFSAVE' in your PC. It'll show 1 maybe 2 documents under 'profsave_profile' in for battlefield 2042. Delete them and restart the game.
Deleting folders from the Origin folder has helped another player –
Go to C:\ProgramData\Origin and delete all folders except 'LocalContent'. Open the game, and you should be able to remove all of the 'Mouse 5' binds (or w/e key yours is stuck on) and set your own.
Apparently, some users are not even using controllers but are still being shown the "Hold (Three-line) To Clear" option when trying to clear bindings. To fix this, navigate to Start >>> Settings >>> Gaming >>> Game Mode >>> Turn on switch. Now restart the game, and you will now be able to use the ESC key to clear bindings.
Keep an eye on this official thread for more updates. For more such articles on Battlefield 2042, stay tuned to Androidgram!