Bored of the default UI featured in Minecraft Pocket Edition? Well, we have got you covered as we will be sharing all the details about a new UI in Minecraft Launcher and guide you on how to get it. Here's everything you need to know.
Minecraft PE provides the ultimate Minecraft experience along with portability. It is perfect for gaming on the go as it features the whole Minecraft world on a mobile device. It is a sandbox game released back in 2011 but with frequent updates and with the addition of new worlds, new content is always available for the players. Although we get to see a bunch of new updates released for the game each year, one thing that doesn't change is the default UI which seems to be a very old one. So, if you are bored with it as well, we have prepared this guide for you to help you download a new UI in the Minecraft Launcher. Continue reading for more information.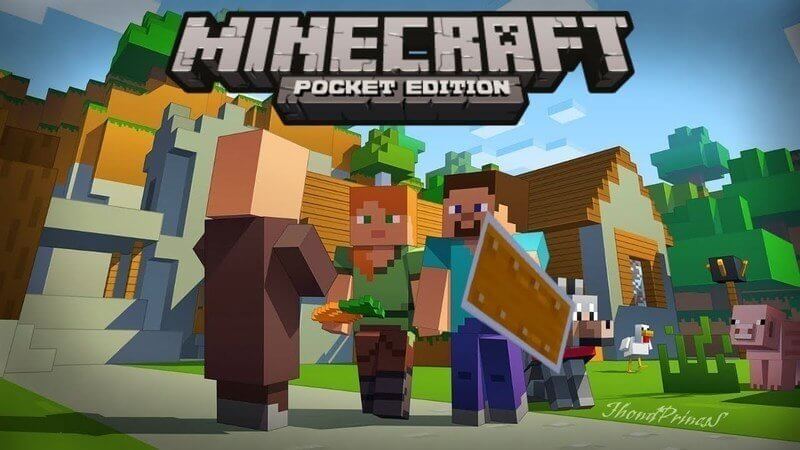 Want to know how to play & signup for early access/beta of the Minecraft 1.19 update? Visit here for details.  
How to get a new UI in Minecraft Launcher?
The new UI featured in this article is called the FLY UI. It is a new UI design featuring the vanilla Minecraft style. This is one of the several available UIs you can download to make the Minecraft UI experience a little bit better. So, to download it, all you have to do is visit the given link down below and start the download process.
FLY UI Minecraft UI Download– Click Here
After downloading, you will have to follow certain steps to apply it. Here are the details:
1) Visit the download section of the browser with which you've downloaded the FLY UI file. Now, select the three dots on the downloaded file and click on Share.
2) After clicking on Share, select File Manager. Now, you will have to select the storage where your Minecraft PE game is saved. Options are- Internal Storage and SD Card.
3) If the game is saved on the Internal Storage, simply head over there and paste the downloaded file on the games folder. If the game is saved on your SD Card, find the games folder on your SD card and paste the downloaded file on the games folder over there.
4) Once this is done, you will have to click on the downloaded file and then the Select type menu will appear. Simply click on Docs and it will then ask you to open the file with Minecraft. Click on Always and then you are all set.
5) Minecraft PE will now open. You will have to go to Settings and then to Global Resources at the bottom and under MyPacks, you will find the FlyUI option. Click on it and activate it to get the FlyUI setting enabled on your Minecraft PE.
Well, this was our guide on how to get a new UI on your Minecraft Launcher. We hope this was helpful to you and you were able to carry out all the steps properly. For more such guides and information on new games, make sure to stay tuned with us on AndroidGram.