Are you annoyed with the "Too many computers have accessed this account's version…" error in Battlefield 2042? Here's another error-causing bug that has left the game completely unplayable. The error is popping up even if a player has connected a single account. Has EA acknowledged the same? Well, they haven't. And, there's no fix available for this issue yet. So, why should anyone pay for an unplayable game? Fans were very excited to try Battlefield 2042 after the game was opened for Early Access on November 12. It is the latest installment to the popular first-person shooter series, Battlefield. Battlefield 2042's primary attraction is the All-Out Warfare which actually features a mixture of two popular Battlefield modes – Conquest and Breakthrough. But, players aren't able to play the game in peace.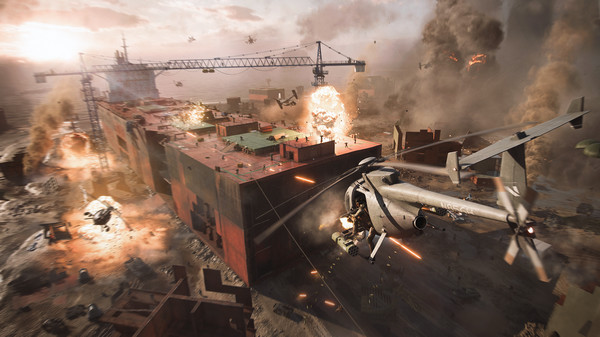 Battlefield 2042 Too many computers have accessed this account error
Too many computers have accessed this account's version of battlefield 2042 recently. Please try again later. i got this message immediately after downloading and launching for the first time.
As if all the launch errors and performance issues were not enough! Players are now having to deal with an account error. The worst part is – the error pops up even if the player has used only one computer to access the game. Additionally, it causes the game to crash leaving it unplayable. This is what the EA Support had to say about the issue –
The error message that you're seeing can happen if the game has been installed on multiple systems, or you've made such changes to your system (hardware related) that that Origin doesn't recognize it anymore.
Some players have reported facing the issue after trying to sign in using the same account from a different device. According to the official support, if you face this error after trying to use a different device, you will have to wait for a period of 24 hours (cool-down period) to get rid of the error code. So, you wouldn't be able to play the game for one day! This is absolutely unacceptable for players – they don't want to pay for a game that cannot be accessed on different devices.
Is there a fix yet?
Currently, there's no solution to this as it is how Battlefield 2042 is programmed. As for the peeps who are facing the bug even after using a single device, the situation is uncertain. The developers have not acknowledged the issue yet. So, we are not sure whether there will be a fix for the same. We suggest contacting EA support if you are facing an issue. Also, if you are facing the error, try waiting out the 24-hrs cooldown period and try again. You can also check this thread to gain more insights regarding the issue. For more updates on Battlefield 2042, stay tuned to Androidgram!