Can't stream Beachbody on your TV? Take a look at the possible reasons for it and how you can solve the problem.
A lot of people are drawn towards Beachbody for assistance in their fitness journey. Beachbody is a great service that helps individuals by guiding them in their fitness journey. Do you find it difficult to alter your diet according to your needs? Beachbody can definitely help you with that! Users can also connect devices like Apple watches to track their calorie intake and other stats. While sticking to a workout routine might seem difficult, Beachbody does everything it can to make it easier for you! The app can be accessed by a lot of devices. But unfortunately, the app does not support Smart TVs yet. It also doesn't support Chromecast-built-in devices or Airplay, so you cannot cast the app on your Smart TV or gaming consoles from mobile devices. The only ways to use Beachbody on a TV is either through a Firestick, by adding it as a channel on a Roku, or on compatible TV models.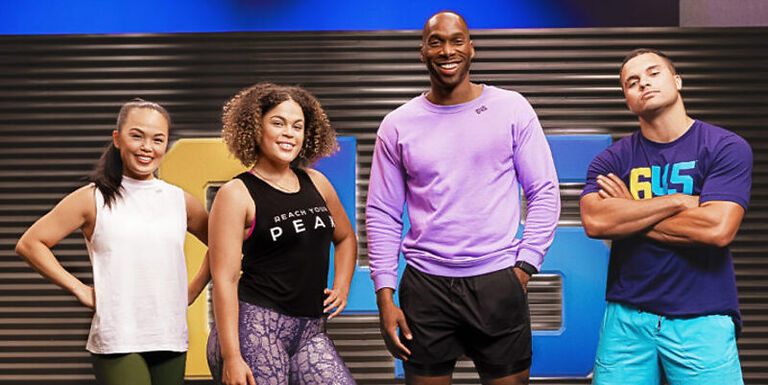 Since the options are pretty slim, it's possible that you may run into a "compatibility" issue. If you are trying to use the service on your TV, make sure to follow the below-mentioned parameters.
Also Read: How to log out of Netflix on Roku?
Roku AirPlay not working: How to fix?
What do you need to stream Beachbody on your TV?
As mentioned above, to use/stream Beachbody on your TV, you need to either have a Roku, Firestick, or Apple TV. The following Roku models are considered compatible for Beachbody on Demand – Roku TV, Roku Ultra, Roku Premiere, and Premiere+, Roku Streaming Stick and Stick+, Roku Express and Express+, Roku 2, 3, and 4, Roku LT (model 2400 or higher), Roku HD (model 2500 or higher).
This is the list of compatible Fire TV devices – Fire TV (1st*, 2nd, and 3rd Generation), Fire TV Cube (1st and 2nd Generation), Fire TV Edition – Insignia 4K/HD (2017 and 2018).
And for Apple TVs, the following devices are compatible – Apple TV 4K (1st and 2nd Generation), Apple TV HD.
If your setup meets the following criteria, you won't face any issues with streaming Beachbody. Users can also use the Cast feature from the Google Chrome browser to cast Beachbody's content on a TV. Also, you'll be able to cast Beachbody to a Chromecast, the streaming device, from an Android or iOS device. However, TVs (and Smart TVs) with a built-in Chromecast or any built-in casting feature are not supported by Beachbody.
If you think everything is fine with your setup, try the troubleshooting methods mentioned below. Hopefully, it solves your problem so you can continue your workout without any interruptions.
How to fix Beachbody not streaming to TV:
1) Check connectivity:
Connectivity issues are usually the main culprit when devices fail to stream content online. To troubleshoot your internet connection, power cycle your router. Turn off your router and unplug the power cable. Connect the power cable after 30 seconds and turn on your router. Now connect your device and check if you can stream on your TV using Beachbody.
2) Firmware update:
A firmware update on your TV can solve a lot of problems that might prevent an app from streaming videos. Check your system settings for pending updates. Install any available updates and launch Beachbody again.
If you think your problem is a bit difficult to tackle, you can contact Beachbody support for assistance in the matter.