NBA 2K23 is in the buzz for its amazing graphics and realistic gameplay. However, some people are getting lag and other issues related to graphics in the game. Therefore, in this article, we are going to give you the best NBA 2K23 settings for high FPS & minimum lag output. So, if you are looking to get a boost in performance and increase your FPS in the NBA 2K23, this article is for you.
Also read: NBA 2K23 Best Controller Settings that you should try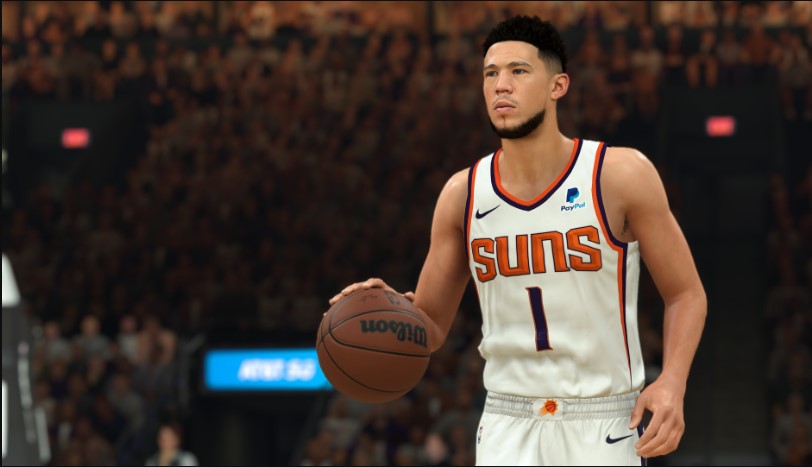 Best NBA 2K23 settings for high FPS & no lag
Here are the settings you can use to get high FPS and avoid lag in NBA 2K23:
In-game Video Settings:
1) Display Settings: The first thing that you need to make sure of is that the resolution in the Display settings and the actual Display Resolution of your monitor is the same. For example, if you have a 2560×1440 resolution monitor, make sure that the game's resolution is also set to match the value.
2) Display Mode: Keep the Display mode at Full Screen.
3) Anti-aliasing level: The best anti-aliasing level available right now is if you set it at 1.
4) Refresh rate and V-sync: Keep the refresh rate of the game equal to that of your monitor. For example, if you are running the game on a 144Hz monitor, make sure that the refresh rate is set to 144Hz too. Also, turn on V-sync if you face flickering and crashing issues with the game.
5) Shader and Shadow Detail Level: Shader Detail depends upon the power of your GPU. Therefore, tune it according to the load your GPU can take. As for Shadow Details, keep the details off if you are lagging in the game and want an instant FPS boost.
6) Texture and Player Details: Keep the texture details on high and the player details on medium.
7) Crowd and Media People Details Level: To maintain your gaming experience while getting decent FPS, keep both details on Low.
8) Hair detail level: Keep the hair detail level at Medium.
9) Ambient Occlusion to Mirror Reflections: To avoid confusion, turn off all the settings from ambient occlusion to mirror reflections to get a significant FPS boost.
10) Buffer count: Keep the buffer count at 2.
11) Max Anisotropy: Set the max anisotropy according to your GPU. For old GPUs, set it to 1 and for the newer and more powerful ones, set it to 8/16x.
12) Allow Computer Shaders: Turn off the Allow Computer Shaders option.
13) Shader Preload: Turn on the shader preload.
Windows Settings:
1) Game Mode: Search for Game Mode by pressing the Windows button and turning it on.
2) Xbox Game bar: Make sure that the Xbox Game bar is off and the recording option is not activated.
3) Hardware-accelerated GPU scheduling: Turn on the hardware-accelerated GPU scheduling.
4) Update your graphics drivers: Update your graphics drivers to the latest version possible.
5) Power plan: Go to Hardware and Sound> Power Options. Now, set the power plan to High Performance.
So, these were some of the settings to boost the performance in NBA 2K23. Also, to read more articles in the world of tech and gaming, do not forget to visit Androidgram.