The upcoming adventure game that has been getting quite a lot of attention from players, Breakwaters will be up for early access soon. In this article, we will be sharing all the details we know about the release date of the Early Access version of the game. Here's everything you need to know.
Well, for those who don't know, Breakwaters is an adventure game that features an ever-changing oceanic world with new mechanics to interact with the water bodies. The main objective of the game is to swim, sail, and fly to find new islands with unique resources to build, craft, and survive. Along with all these, the game also features massive Titans as opponents that pose as a threat. From the official gameplay trailer released back in July, it was clear that the game has some unique features which are worth trying. It also comes with an online co-op mode so you can play with your friends and build a home and defend it against the Titans.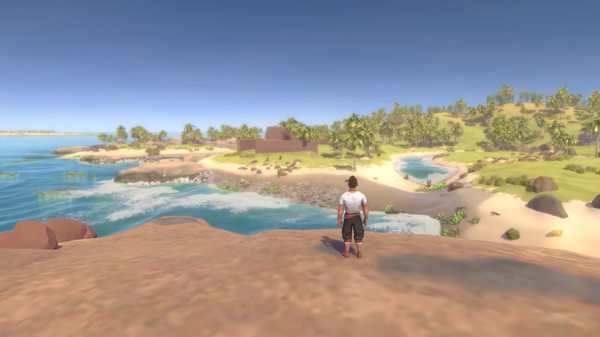 With all those features now being known to you, you must be thinking about when will the game be released, right? Well, the Early Access version of the game is on the verge of release. For more details on this, continue reading.
Did you know that we feature information on other games as well? To keep yourself in check with the recent game releases and updates, make sure to visit our official gaming section here. 
Breakwaters game Early Access: Release Date
According to the official Steam Store Page of Breakwaters, the planned release date for the Early Access of the game is scheduled for Oct 2021. However, an exact date for the official release has not been revealed yet, but don't worry as we will updating you with all the necessary information once they are released.

Also, for those who are interested to know how long will the game be in Early Access, it has been stated by the devs that they are planning to provide support for the game's Early Access for at least 6+ months before the official full game is released. Well, now you know about the release date of the Breakwaters game's Early Access. For more guides and information on new games, make sure to stay tuned with us on AndroidGram.