Love adventure games? If you own the Nintendo Switch or the Nintendo Wii, Breath of the Wild may be the perfect game for you. The oldest game of the successful franchise, Breath of the Wild, was a huge hit during its release. It is still a favorite among Switch and Wii users. The Legend of Zelda: Breath of the Wild is an action-adventure game based on the fantasy world of Hyrule. Play the character of Link, who just woke up from a deep slumber of 100 years and is now supposed to explore every corner of Hyrule. Unveil a new mystery with every corner you explore. The game received critical acclaim from all.
It doesn't stop at just the game. There is an expansion pass for The Legend of Zelda: Breath of the Wild as well. Read this article to know more about the expansion pass and its price.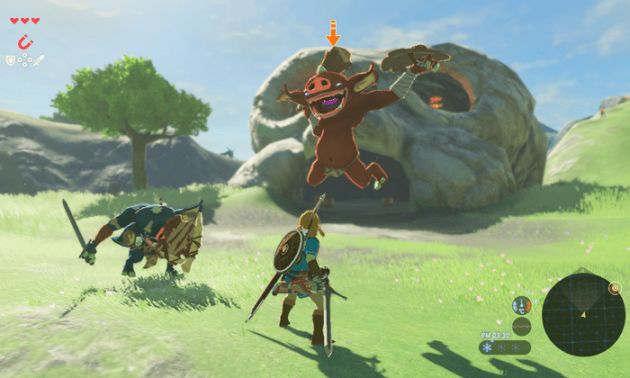 Breath of the Wild Expansion Packs & DLC List
Breath of the Wild was released on March 3, 2017. The developers also released an expansion pass along with the game. The expansion pass promised exclusive content as a bonus as soon as a player purchased it. However, the main reason why the expansion pass was provided was to support two upcoming DLCs. The first DLC, DLC Pack 1, included The Master Trials and was released on June 30, 2017. The second DLC, DLC Pack 2, included the Champions' Ballad and was released in December 2017.
Breath of the Wild Expansion Pass Bonus
The bonus included 3 new treasure chests. Their location was in the Great Plateau. They contained useful items and exclusive in-game clothing.
DLC Pack 1: The Master Trials
This DLC pack adds a new Cave of Trials challenge, a new Hard Mode, and additional map features.
DLC Pack 2: The Champions' Ballad
This DLC added a new story along with new challenges.
| | | |
| --- | --- | --- |
| EXPANSION PACK/ DLC NAME | RELEASE DATE | PRICE |
| ORIGINAL GAME + EXPANSION PASS | MARCH 3, 2017 | $59.99 |
| EXPANSION PASS | MARCH 3, 2017 | $19.99 |
| DLC PACK 1 | JUNE 30, 2017 | INCLUDED WITH EXPANSION PASS |
| DLC PACK 2 | DECEMBER 7, 2017 | INCLUDED WITH EXPANSION PASS |