Bus Simulator 21 has two maps for players to explore. The first map is Angel Shores and is inspired by the west coast of the United States. The second map is the Seaside Valley, inspired by a European Alpine setting and can be unlocked after completing a specific mission. However, Angel Shores is unlocked on downloading the game. The map is pretty vast, with features ranging from a well-built city, islands, ridges, and many more. It is very much fun exploring Angel Shores in Bus Simulator 21. But, many reports suggest that players are facing a crash issue whenever they are trying to open Angel Shores. Have the developers acknowledged the problem yet? Are there any fixes to the crash issue? Read this article to know more.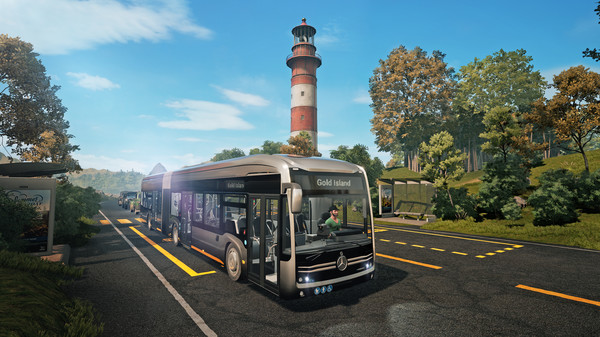 Bus Simulator 21 Crashing while loading Angel Shores
Since the game has only two maps as of now, players downloading Bus Simulator 21 will have the option of accessing only one map (Angel Shores). To unlock the second map, players will have to play the first map and complete the mission "High Life". But, many players are unable to access Angel Shores because of the crash issue.
Every time I start to load into Angel Shores, the game crashes and I dont know why. Please help me!
At present, we do not have any information on why this might be happening. However, crash issues happen due to internal glitches. Only developers will be able to fix this officially, and there are no unofficial fixes as of now.
What do developers have to say?
The developers have acknowledged the crash issues faced by players trying to access Angel Shores in Bus Simulator 21. They had suggested a primary fix to the issue: update the graphic drivers to the latest version available. However, according to the players, most of them already had updated drivers. Others updated the drivers immediately to try to fix the crash issue but still couldn't access the map. After taking notes, the developers said they would fix the problem as soon as possible and requested players to submit reports about the bug.
We are sorry you are experiencing the issue.
Did you try to update your graphics driver to the latest?
If everything looks fine from your side, be sure to send the crash report via the Unreal form popping up and we will investigate and work on it.

We are always monitoring crashes coming in and try to fix them asap.
For more such updates on Bus Simulator 21, stay tuned.