Maintaining a vehicle business is not easy. It requires the owner to be very active and always keep productivity in mind. Love driving cars? Ever tried a bus? Well, buses can be fun to drive: it is huge but comfortable. If you always wanted to try driving big vehicles like buses, you can try Bus Simulator 21. Yes, I am talking about a video game that simulates the experience of being the owner of a bus company. More importantly, you get to own beautiful buses made by international manufacturers. You can own up to thirty of these.
Along with all these, you can hire a set of drivers to go out on created routes every day, pick up passengers and drop them at their destination. You are the owner of the company, so you are the mastermind. Explore two extensive maps: one is inspired from the west coast of the US, and the other is an alpine setting based in Europe. This article addresses the question: How do players buy and sell buses? Keep reading to know the answer.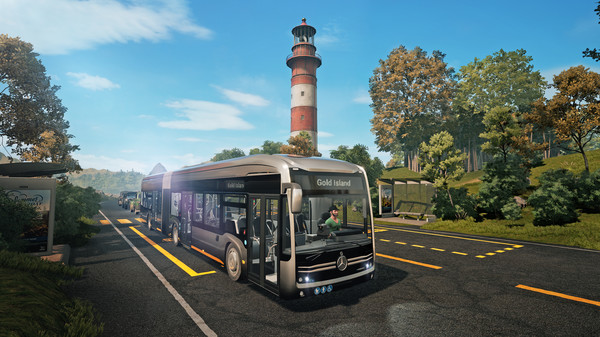 How to buy & sell buses in Bus Simulator 21?
There are two different ways you can buy and sell buses in the game. Buying new buses will be required when your fleet falls short of the demand or when your old buses cannot provide good performance. You may also decide to buy buses from your favorite manufacturer. If you already have thirty buses in your fleet, you will have to sell a bus to add a new one. So, buying and selling will go hand in hand as your business progresses. So, here's how you can buy and sell buses in Bus Simulator 21.
Dealerships: This is the most common way you can buy buses easily in the game. However, you can only buy buses in dealerships, not sell them. You can sell buses from the menu.
Mixed: You can use both dealerships and menus to buy buses. Like, you will have to use the dealership to buy buses of new models. However, if you want to buy additional models you already own, you can do so from the menu itself. You can sell your buses from the menu as well.
There's another way you can buy and sell buses in Bus Simulator 21, but this feature is not available as of now. This pending feature will let you buy new buses from the dealerships as well as menus. It will be made available in the future, hopefully. Now you know how to buy and sell buses in Bus Simulator 21. For more tutorials and information on video games, stay tuned.