Bus Simulator 21 is a new, promising vehicle simulator game focusing on buses. If you love driving in real life, you may have thought about driving buses at least once. Buses are versatile and comfortable vehicles. Bus Simulator 21 allows you to simulate a real bus experience on your PC or consoles. Create a fleet of thirty powerful buses and send them across two extensive maps. You will own a travel company of buses. Hire drivers to go out on different routes. Take the driver's control anytime you want. Explore the vast maps, interact with passengers and create new relationships with them. All you have to ensure is that the passengers should reach their destination on time. However, to maintain an on-time record all the time, you may need extra features. Bus Simulator includes a fast travel convenience feature to help you with that.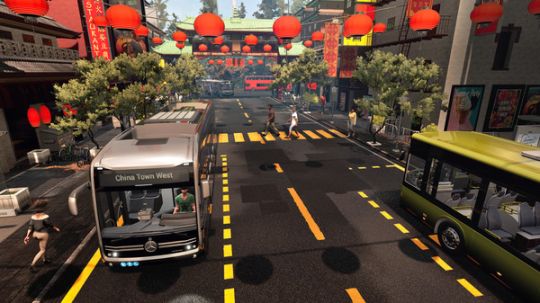 Bus Simulator 21 is a lot more than you may think. You can decorate your buses at the paint shop, you can try and buy buses from the dealership, or you can even drive buses whenever you want. Interact with the passengers: give them tickets, ask them to do something, or just converse with them. Think you are a pro already? There are four difficulty levels you can choose from in Bus Simulator 21. However, the game also includes a few convenience features to help you out: fast travel, fast-forwarding time, and directly taking over the routes of your NPC buses. Among all the features, fast travel will help a lot when you have to travel to a location immediately to complete a task quickly. How to use fast travel in Bus Simulator 21? Read this article to know more.
How to fast travel in Bus Simulator 21?
Fast travel in Bus Simulator 21 will let you quickly jump to desired stops on the map. In order to use fast travel in Bus Simulator, you will have to make sure your settings do not cause a restriction. You will have to allow fast travel in buses. Look for Company Settings. Then, look for Quick Travel with buses. Enable that option. Now, you will be able to use fast travel in the game. Keep reading to know how to use the fast travel feature in the game.
Using the fast travel feature is very easy. First, left-click the bus stop, depot, dealership, or paint shop you would like to "fast travel" to. Then, choose "Fast Travel" in the top left corner. That's it. You will reach your destination in no time. Use it as per your requirement but judiciously. 
For more such tutorials on Bus Simulator 21, stay tuned to Androidgram.