Facing the 'unable to connect to online services' error in Call of Duty Warzone? Well, it is a common error to face during times of huge content updates. However, bugs have also been a major cause of the online services issue. If you are unable to play multiplayer in Call of Duty Warzone due to this error, it is probably because there was a problem in the recent update. However, you could also see an error message like that when there's a problem with your network. In that case, tweaking your DNS settings and checking for a minor software glitch may save the day! So, without further ado, let's check out the troubleshooting steps you can try before blaming Activision for the mess.
How to fix Call of Duty Warzone not connecting to online services?
Before heading on to the elaborate fixes, try minor activities like hitting the 'Start Game' button a couple of times and restarting the game. Video games like Call of Duty Warzone attract a lot of players during content updates and hence, can run into a minor issue while matchmaking. Hence, check whether restarting the game solves the problem. Or, you could try playing a different map or mode. If these tips don't seem to work in your situation, here's what you can try:
1) Switch to a different DNS:
Static DNS offered by your ISP may not be congestion-free. Hence, switching to a public DNS like that of Google's always helps get better ping in video games like Call of Duty Warzone. So, open up the advanced network settings on your platform (PC, Xbox, or PS), select your network name, and type in the DNS information of Google. You can check the steps from here.
2) Troubleshoot your router and modem:
Being a network issue, the 'cannot connect to online services' error in Call of Duty Warzone often points to a glitch in your router. To fix this, restart your router and your modem. While you do so, unplug the power cables from your router, and don't plug them back in before a minute passes. This will ensure a re-route in the connection and thus get you better ping stability.
If it's possible, we recommend using a direct/wired connection over a wireless router. So, simply plug in the ethernet cable from the router to your PC or console and check whether the error persists. Sometimes, old routers can cause an issue with ping stability. In that case, replacing the router may be a good option.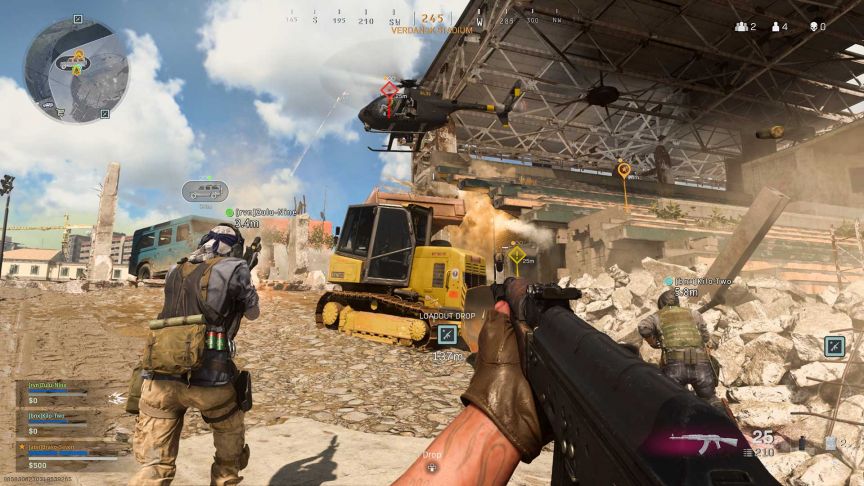 3) Link your Activision and Blizzard accounts:
If you have just downloaded Call of Duty Warzone and faced this error the first time you tried to play it, it's possible that your Activision and Blizzard accounts aren't linked. In that case, visit your Activision profile via a browser and link your Blizzard account. If you don't have a Blizzard account, create one and link it to your Activision account. Now, launch the game and check whether the error persists.
Other workarounds to fix 'not connecting to online services' error
Although this is obvious, we recommend you always keep Call of Duty Warzone files updated. The developers release bug fixes as a part of small patches and if you have disabled automatic updates, it's easy to miss out on those. So, check whether there's a pending update that needs to be installed immediately. The same applies to your OS if you're on a PC. Complete all Windows updates as soon as they are available, as they contain fixes to make things better for you!
You can also check whether Windows Defender/Firewall or a third-party application like anti-virus, voice chatting applications, or others are affecting Call of Duty Warzone. Check by closing/disabling them one by one. This will help pinpoint the exact cause. If none of the workarounds mentioned in this article works, it's probably a server outage on Activision's side. Check the server status from here or head over to Raven Software, Activision, or Blizzard's Twitter pages for updates. Note that you will face this error in Call of Duty Warzone if the officials are performing maintenance for an upcoming update.