Wondering how to use two controllers with Steam Remote Play? Then you might want to read the full article. Some peeps share their system while using the remote play feature. But, to play with someone else, you will need two controllers. Now, this is where the confusion arises. Folks are unsure if Steam Remote Play allows you to use two controllers within the same system. There is some scattered information available online but that might not be too helpful. So in this article, we will tell you how to use two controllers with Steam Remote Play.
As you might already know, Steam Remote Play allows you to share your system with your pals. In other words, your friends can play local multiplayer games without having to purchase them. This feature only requires the game to run on one system while others can connect remotely. For it to work though, everyone will need Steam, the Steam Link app, and a good internet connection. Now, you can enjoy local multiplayer games from the comfort of your house. So, equip your controllers and let us proceed with the article.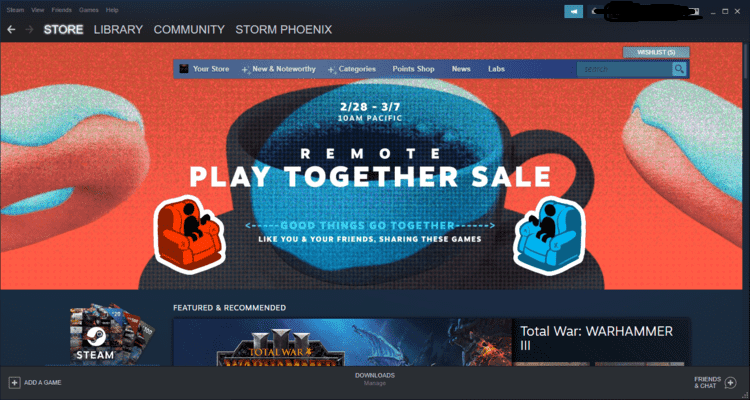 Steam Remote Play: How to use two controllers?
Before we begin, you need to remember that Steam Remote Play only allows one player to use the keyboard and mouse. If multiple players tried using their keyboards and mouses, the game will recognize it as one input unit. In simple terms, both the players will be controlling the same character instead of P1 and P2. To solve this issue, other peeps need to use a controller. But, does Steam Remote Play allow two controllers? Yes, it does, and below we will tell you how to configure them.
1) To start using two controllers in the Steam Remote Play, both the players will need to be in the Big Picture Mode. You can do this by going to Steam > View > Big Picture Mode. Now, invite your friend and open the big picture mode. Next, go to the Controller Settings and set the controller's order.
2) Now, ask your friend to press the select button on their controller. This will pop up a menu where they can toggle some settings. This will allow them to connect their controllers.
3) Also, be a little patient. Sometimes, games take a few moments to register the inputs especially when you have slow internet.
These methods should allow you to use two controllers when in Steam Remote Play. We hope that you found this article helpful. You can also check out our other article on Is there a Hell is Us Nintendo Switch Release Date. Stay tuned to Android Gram and happy gaming!