Is CBS not working for you? Well, we understand how annoying it can be to miss watching the telecast of your favorite show. Being an entertainment service, CBS should be up and running all the time! However, there can be quite a few reasons why you are unable to watch CBS's content. In this article, we will help you pinpoint the reason behind the 'CBS not working' problem and resolve it.
CBS is a popular television network stacking up millions of viewers each day. In addition to being available with cable, you can also watch CBS's shows and Live TV on its website. You can simply sign in with your TV Provider or use your personal CBS credentials (using which you sign up). CBS's online services do not require a subscription up to a point. You can watch basic Live TV for free. However, to access full seasons of CBS shows and premium Live TV, you will need to sign in with your TV Provider. You should have a valid subscription for the TV Provider you are using to sign in to CBS. Note that the popular on-demand subscription service, CBS All-Access has now become Paramount Plus. So, in order to get a subscription similar to that of CBS All-Access, you will now have to turn to Paramount Plus. However, you can also access CBS shows through a variety of popular TV Providers like Youtube TV, Hulu, and more.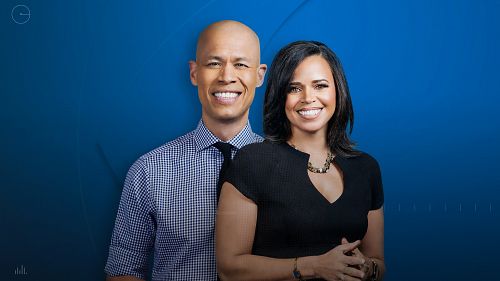 Unable to view CBS shows on the website or the app? It may be a server issue or a random bug! Don't worry; we will help you figure out the cause and troubleshoot it!
How to fix CBS not working?
If you are unable to access Live TV on CBS.COM, check your network connection. Make sure that you have a stable and fast internet connection. You can also try basic troubleshooting like restarting your router or moving closer to your router. If your internet seems fine, it could a problem on CBS's side. For example, CBS's servers could be facing an outage or a bottleneck (high traffic). In such cases, you'll need to wait for a couple of hours before trying again.
If you are unable to sign in to CBS using your TV Provider, it could be a server outage on your TV Provider's side.  Also, make sure that you have a valid subscription. If your subscription doesn't include what you are looking for, CBS will not be able to show you the content. Presently, you can sign into CBS using six TV Providers: DIRECTV STREAM, Hulu, fuboTV, Sling TV, Paramount Plus, and YouTube TV. Not all of them support every region in the world. So, make sure that the TV Provider you want to buy a subscription from is supported in your region.
Another thing you could check is your system's date and time. A discrepancy in your system's date and time may cause CBS to throw an error.
If you are unable to watch shows or Live TV on the CBS app, try the following troubleshooting steps:
1) Restart your device and try launching the app again.
2) Clear the app cache or reinstall the app.
3) Make sure your sign in using the TV Provider with which you have a valid subscription. You will require to sign in if you want to watch premium shows.
For more troubleshooting guides, stay tuned to Androidgram!