Is CS: GO matchmaking not working for you? Well, this is not a new issue for the CS: GO players. Matchmaking problems are recurring in Counter-Strike: Global Offensive. Players have always used some workarounds for this problem. But, if you're a new player or have faced this problem for the first time, then this article will help you out. Here, we will tell you how to easily fix the matchmaking not working problem in CS: GO. Stay tuned till the end of the article.
Counter-Strike: Global Offensive, popularly known as CS: GO, is an online multiplayer, tactical shooter video game. The Counter-Strike series is considered a cult classic in the shooter genre. But, this does not spare it from bugs. The matchmaking not working issue pops up from time to time. But, it's still frustrating to encounter it when you're all pumped up to play a round or two. Some general workarounds sometimes help to fix this issue. In this article, we are going to discuss all the known methods to fix this problem.
Why is matchmaking not working?
Well, before we head on to the fixes and workarounds, let us brief you about why the matchmaking might not be working. Sometimes, there are problems with the game's servers that prevent you from matchmaking. Other times, problems lie on the player's end. What exactly are these problems though? An influx of players during peak hours may cause matchmaking issues. Servers directly affect matchmaking and are the most common culprit behind the matchmaking not working issue. Developers fix this problem rather quickly. But when the problem lies within the player's PC or game files, they need to do a few things. Below, we are going to mention them.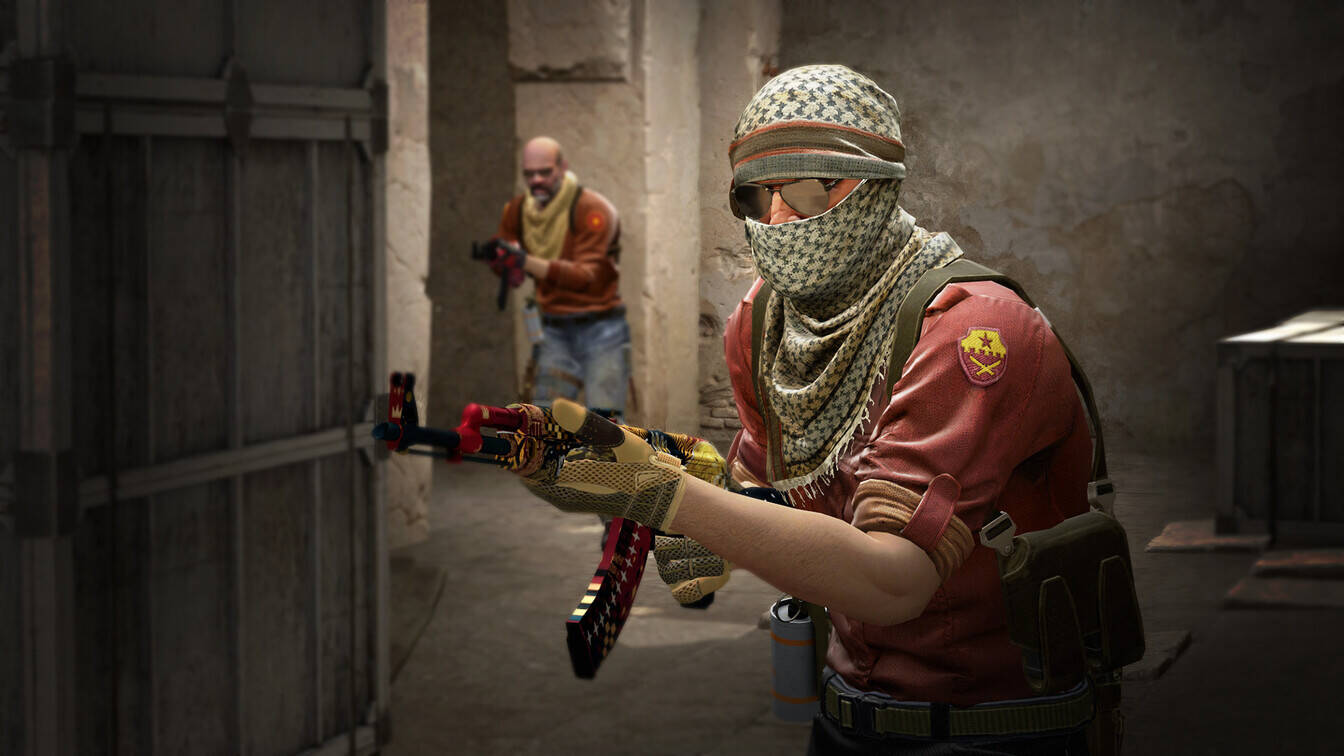 CS: GO matchmaking not working (2022): Fixes & Workarounds!
As we mentioned above, there are a few known fixes for this issue. All these methods have been tried and tested by the CS: GO community. Some of the steps are quite obvious and you might have already tried them. But, bear with us, and follow all the instructions that are mentioned below:
1) First, you need to restart both your Steam client and CS: GO. Open your Task Manager and close all the Steam tasks. Now, launch Steam and CS: GO again.
2) If the above step did not work, then follow these steps. Open Steam> Steam Library> right-click CS: GO> Properties> Local Files. Now click on Verify integrity of game files. This might take a few moments. Now launch your game again.
3) Check your Network connectivity. See if you're getting a stable connection. It is recommended to use the ethernet cable instead of wifi for better connection.
4) You can also try using a VPN. It will help you to connect with different servers and might fix the issue.
5) If the above steps did not work, then you should try to reset your network settings. To do so, search cmd on windows search and open Command Prompt. Here, type the following codes– ipconfig /flushdns, ipconfig /renew, and ipconfig /registerdns. Close the command prompt and restart your PC and launch CS: GO again.
If you follow all the above methods, it should fix your CS: GO matchmaking issue. But if the issue persists, then you should check if the game's servers are working or not then try again. If your Apex Legends matchmaking is not working, then check out this article on Android Gram for the fix. Happy Gaming.