Wondering how to get more Blueprints in Cult of the Lamb? Then you, my friend, might want to read the complete article. You will need to build several structures in the game. Most of them will be for your cult's camp where your followers reside. It is important to provide them with accommodation if you want them to be happy and faithful. But, how do you find more parts? Well, if you are searching for the answer as well, then you don't have to look any further. In this article, we will tell you how to get more Blueprints in Cult of the Lamb. So, make sure to stick with us till the end.
Cult of the Lamb is a rogue-like action-adventure video game. The game also has elements of city management where you will need to build different structures throughout the game. The goal of the game is to establish your own cult and gather followers. The more followers you have, the easier your journey will be. But, the followers have some general necessities like sleeping beds and a kitchen. So, you will need to build these structures along with several others like Shrines. This is only possible by using Blueprints. So without any further ado, let us proceed.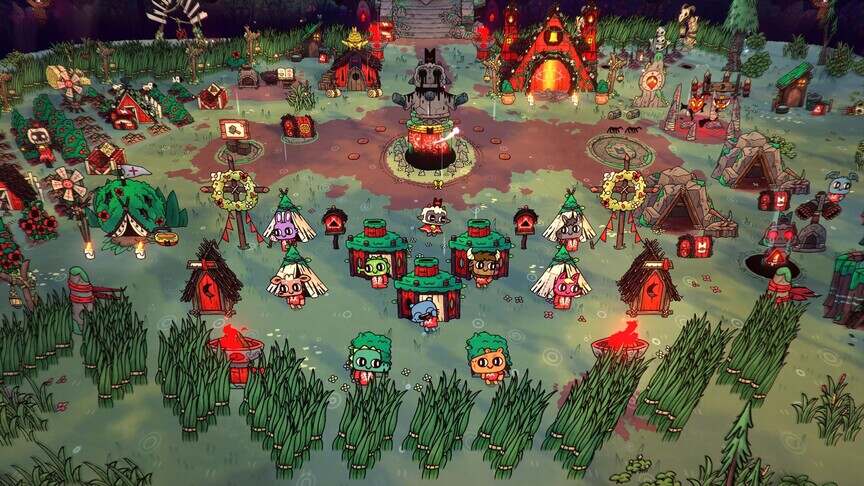 Cult of the Lamb: How to get more Blueprints?
So, you will be able to get most of the Blueprints in Cult of the Lamb by simply playing through the game. As you proceed through the story, new blueprints will unlock. But, there are some blueprints that you will need to seek out. While exploring the map, make sure to open all the chests that you come across. These chests not only have Gold Coins, but sometimes, they even have important Blueprints. Also, do not forget to collect and open the chests after each boss fight. These chests have the highest chance of carrying a nice Blueprint.
Next, there are some NPCs throughout the game who will give you Blueprints in Cult of the Lamb. The first NPC is Rakshasa. To trigger the fight, you will need to hit the giant snail behind the NPC. Winning the fight will give you a nice Blueprint. On the other hand, the NPC Forneus will sell you Blueprints for Gold Coins. So, stack them up and purchase all the blueprints that are on sale. Well, this brings us to the end of this article. We hope that you found it helpful. Stay tuned to Android Gram, and happy gaming.