Deathloop's well-executed first-person action-adventure has managed to pull in a lot of shooter game lovers. However, an annoying error is plaguing Deathloop. The Access Violation error, also known as Callstack error, is troubling many players in the game. The error comes with a code 0xC0000005 and looks like the following: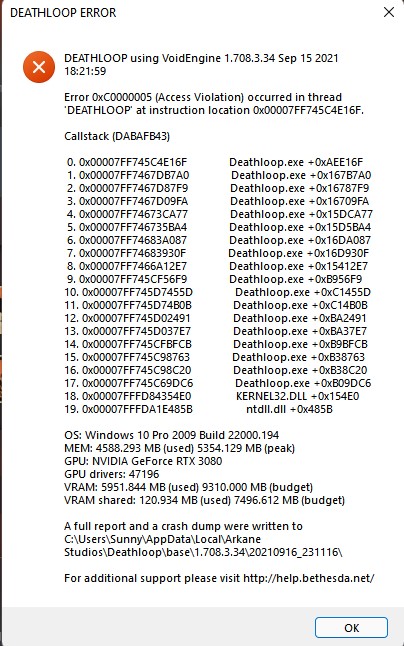 While many are facing a crash with this error message at the end of a run, others are facing it randomly, like while starting a new mission or accessing the in-game settings. So, what does this error indicate, and why is it occurring? Read this article to know whether there are any fixes to this error.
Deathloop 0xC0000005 Access Violation Error (Callstack)
Does somebody has a solution for this problem, or I need to make piece with the constant crashing, restarting and stroke?
Players are dismayed by the Access Violation error in Deathloop. Call stack errors indicate a memory overflow. However, this would mean that there's some issue with the player's computer. But, that's not the case. On being asked, most players said that all other video games were running fine on their computers. Imagine yourself in a 45-minute long run, and you encounter this error. A very disheartening situation indeed. So, is there a solution to this problem as yet? Keep reading to know.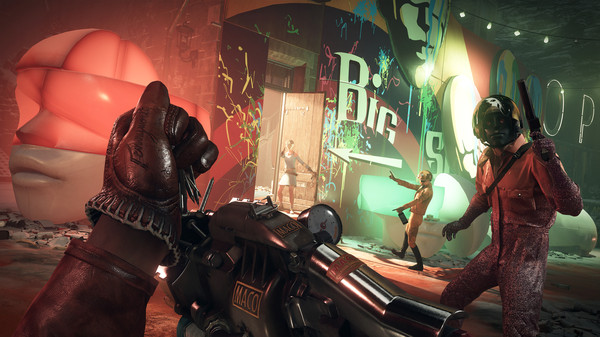 Access Violation Error: Fixes?
Some peeps suggested switching off ray tracing to stop the error. They claim that switching off raytracing has made the game stable, and the error hasn't reappeared. But, this fix is not working for everyone. Another fix was to go to the Nvidia control panel for deathloop.exe and then change these settings as follows:
Preferred refresh rate: highest available
VSync: on
Max Frame Rate: 60
Then, go to the in-game settings, turn VSync Off, and change the in-game frame rate to 120fps (or any value above 60). According to a Steam user, doing this will force VSync outside the game while it is switched off in-game. This fix gives you VSync with rock-steady 60 fps without tearing and no 0xC0000005 so far. Again, this fix is also not working for many. However, some found both these fixes helpful. Coming to ray tracing, many players do not want to switch it off because they like the graphical enhancement. So, most of Deathloop's player base is waiting for a hotfix which fixes this bug officially. No, the developers haven't yet acknowledged the issue. We advise you to put in a detailed report of the issue/bug you are facing in Deathloop through this link.
Hope this article helped you out. Stay tuned for more.