If you own an Ultrawide (21:9) monitor and thinking of buying Eastward, let us inform you that Eastward has its limitations in this segment. Although it is an indie game, many players were expecting it to be perfect. And that includes ultrawide support. However, unfortunately, Eastward doesn't support ultrawide. As the developer confirmed this piece of information, it also sparked a debate among players, with some supporting the game and others siding with ultrawide support. Read this article to know more about the situation.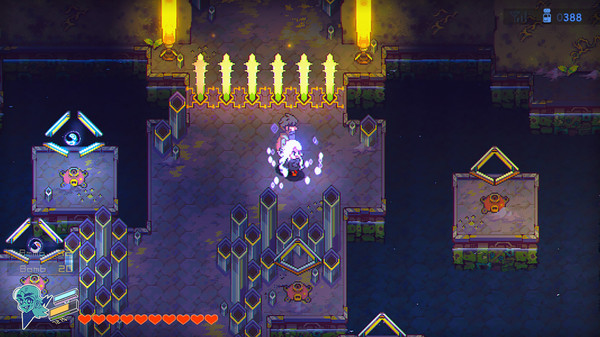 Is ultrawide (21:9) support available in Eastward: Yes and No!
It can be played on an ultrawide monitor and it looks pretty decent in the moments I did see. Obviously I've not been able to note all 30+ hours of content on an ultrawide within the timeframe, but I'm certain it'll be fine. – developers
This was the official reply to a question asked by a Steam user. As we can see, Eastward is obviously playable on an ultrawide monitor, but that doesn't mean the game supports ultrawide. If a game supports ultrawide, it will stretch across the entire screen without compromising picture quality. When it comes to Eastward, the game window will be surrounded by black bars on an ultrawide monitor. Now, not every ultrawide fan will get this. According to them, in modern times like this, all games should support ultrawide. Is it fair to demand ultrawide all the time? Well, probably not in all situations.
Hello folks, this is a pixel art game seeped in nostalgia. It's not going to have ultrawide graphics spread across your entire screen, that's just not how this kind of game works :')
The developers wanted to make sure that Eastward maintained nostalgia. Also, it is an indie game developed by a small group of developers. Many players are very supportive. They do not have an issue with the black bars and do not consider them distracting. According to many, it is not fair to expect so much from an indie game. Most indie games don't look fantastic graphics-wise but are gems when it comes to concept and everything else that actually makes a game fun. However, we feel that it is a matter of choice. Many have chosen not to buy the game because there's no ultrawide support, and it matters to them. On the other hand, many have chosen to play the game and support indie developers. They feel that Eastward is a good game regardless of ultrawide support.
For more articles like this on video games, stay tuned to Androidgram.