Does the word "superhero" give you chills? If you love superhero movies, here's a game that has a vibe of the same. Destiny 2 was a pay-to-play when it was released first. It is now a top-rated multiplayer game first-person shooter game, free to play on multiple platforms like Play Station, Microsoft Windows, and Xbox platforms. Bungie, the game's present publisher, has been working on improving their fans' experiences continuously. However, errors still manage to appear in-game. Fret not, as errors come with solutions too. If you happen to see "Baboon" on your Destiny 2 screen, you have a problem that needs fixing. To learn how to fix this error, read this article.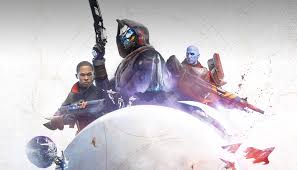 Destiny 2: Baboon error
Baboon error essentially means that your network has an issue. Bungie terms a general networking error as "Baboon". Why does this happen?
According to Bungie, this happens due to packet loss or disconnections between your home network and Bungie (such as ISP saturation or general internet congestion). Specific WiFi setups or mobile hotspots that may have experienced a blip or loss of connection can cause a Baboon to occur. Bungie also lists a few troubleshooting techniques.
Change your wireless connection or WiFi to a wired connection for some time to check whether your WiFi's signal strength/stability is adequate. Destiny 2 requires your connection to be highly stable.
If you cannot log in to your game because of repeated Baboons on your screen, force stop Destiny 2 by closing the game entirely and then re-starting.
The above two techniques can help you troubleshoot in the most basic process. However, if you are still facing the same, it is a grave networking issue! Since the emergency maintenance session that Bungie did on Destiny 2, users have reported that this error has started to appear randomly. Worry not, as there's a way to fix this too. However, this is exclusively for Comcast/Xfinity users.
Comcast/Xfinity issues
If you have Comcast/Xfinity, find out about the gateway you have. Gateway is the combo of the modem and router the service provides you with. If it is the Xfi Advanced Gateway (black tower), then you need to contact Comcast and change to their newer gateway version, the Xfi Gateway 3rd Generation (white tower). Destiny 2's recent internal changes seem to disagree with the earlier Comcast/Xfinity towers. So, if you are an user of Comcast, you can try upgrading to make the game work. This solution was posted by a user on Bungie's help forum.
It seems that all the issues are with the recent maintenance Bungie did on Destiny 2, which jumbled the game's network system and made it more sensitive to packet loss. We hope that Bungie will come up with a patch to fix the game's destiny.