Destiny 2 is a free-to-play sci-fi shooter game by Bungie. It is available to play on almost all platforms like PC, Xbox One, Xbox X|S Series, Play Station 4, Play Station 5, and Google Stadia. The game just received the Season 15 update, and it is the Season of the Lost. It was released on August 24. With it, one of the most requested features was also released. Players can now create fireteams with players on different platforms. Yes, the cross play feature is now live on Destiny 2. However, some players have been facing issues in the game since the new season update. If you are troubled with the error code URCHIN on Destiny 2, read this article to know more about fixing it.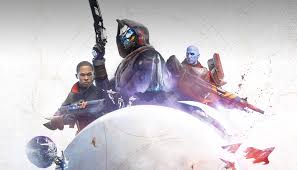 Destiny 2 URCHIN Error: How to fix it?
Like all games do after a major update, Destiny 2 has been facing some issues after the recent season update. Moreover, many people have been complaining that the cross play feature is not working. Bungie has changed a few terms and conditions after the cross play was released. Head here to know how to fix the cross play feature if it is not working.
Destiny 2 shows two types of errors: platform errors and destiny errors. The URCHIN error code is a destiny error. What is an URCHIN destiny error? Keep reading to find out.
Error URCHIN
The error URCHIN usually means that the account you are playing with has been restricted due to some reason. Many players are facing the URCHIN error after the recent update. Usually, this error occurs if you go against account policies. But, this time, it is an internal error.
According to reports, players are receiving the URCHIN error code when they are trying to play the Mission Coccoon. Also, the game is crashing for some players as well. However, Bungie has acknowledged the issue and tweeted a solution. To fix the URCHIN error code, just clear out the quest inventory. Apparently, the URCHIN code appears when your quest inventory is overflowing.
For more updates on Destiny 2, stay tuned.