A new style of battle royale was introduced with Naraka: Bladepoint. The weaponry consists of weapons like spears, longswords, and many more. There are no firearms in this game. The game also allows players to move freely. All locations on the map are traversable. You will also have a hook that will help you launch attacks or escape from fights. Overall, the game is great for battle royale fans. The game is available on PC through Steam and is anticipated to be released on consoles soon, starting from PS5. But, console players yearn for crossplay support in video games. Will Naraka: Bladepoint include the popular feature? Read this article to know more.
Naraka: Bladepoint Crossplay: Will it be available?
As we all know, PlayStation 5 was released last year, but many fans haven't been able to get a hold on one for themselves. The pandemic has disrupted the supply chain of many electronic products across the world. Also, the demand for PS5 was huge, and Sony couldn't manufacture enough to feed the demand. The PS5 is still not readily available in the market. Hence, many players haven't been able to upgrade to the latest version of the PlayStation. Cross-play support helps a lot in situations when you have different gaming hardware than your friend. For example, if you have a PlayStation 5 and your friends are still on PlayStation 4, cross-play support in a game will allow you all to play the same game together. Cross-play support is eligible across platforms also.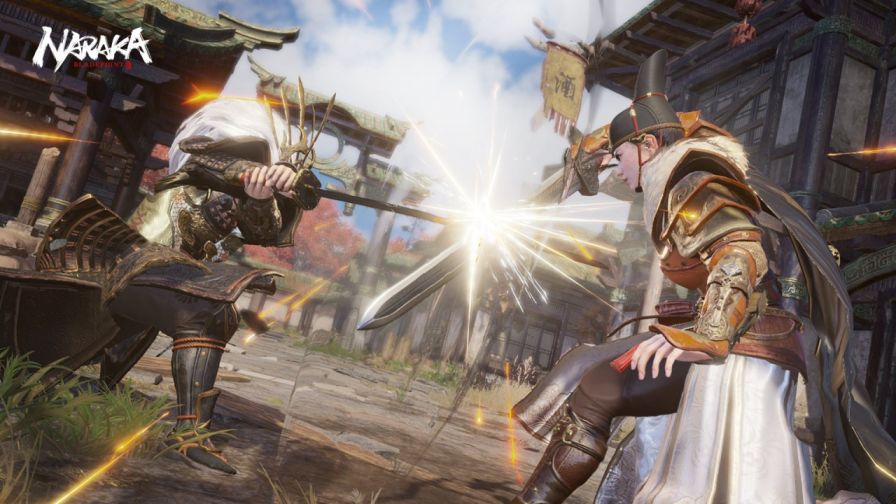 As for Naraka: Bladepoint, there are still no official words on Crossplay support. The game is supposed to debut in the world of consoles starting with PS5. So, there's no official announcement for other consoles like PS4, Xbox One, or Xbox X|S series. But surely, the developers will consider bringing the game on all popular consoles. If you are on PS5 and there's cross-play, you will be able to play with PC users. You can check out this thread on Reddit, which discussed crossplay in Naraka: Bladepoint.
We suggest users wait for the official release on PS5 and other consoles. We will know whether there's cross-play support at that time.