Another wildly reported issue with Dying Light 2 is related to its audio. There is an alarming number of audio bugs in the game. User reports vary from audio being lost or annoying crackling noises when the volume is high. Many haven't been able to play the game with audio – just complete silence! Can it be an issue with the user's system? Well, there's a small probability of a glitch in your PC's audio driver. However, if you have been having a hard time with the audio on Dying Light 2's console version, there's no point blaming your hardware for this. There is a major bug in this game that is affecting the audio component and needs to be addressed by Techland immediately. However, to rule out the presence of an issue in your PC or console, you can try the below-mentioned workarounds.
How to fix the "audio not working" issue in Dying Light 2?
Firstly, we will discuss the user-suggested solutions:
1) Pause the game by pressing the ESC key. Now, unpause it to see whether the sound works fine.
2) Play Dying Light 2 in STEREO ONLY audio option [in-game settings].
3) Decrease the SFX and Music volume to about half in-game.
4) Using headphones have helped a lot of users but has only improved the situation.
5) Set Renderer Mode to DX12 (or DX12 Ultimate, if you have a GPU that supports RTX).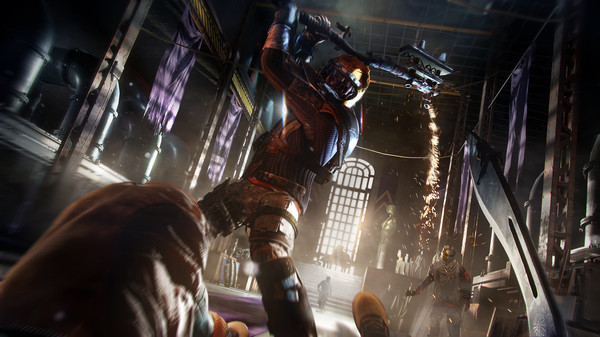 Although some people claim to have improved the situation trying the above, many are still struggling. So, here are some general workarounds you can try to fix Dying Light 2's audio:
1) Restart Dying Light 2 after a complete power cycle: Close the game. Now, power cycle your device. When you shut down your PC or console, make sure you wait for a few minutes before you switch it on again. We also recommend unplugging your console from the power brick or source of power for a while before switching it on. After switching on your PC/console, try launching Dying Light 2 again.
2) [PC ONLY] Update your audio drivers: Open up the Device Manager app, and under Sound, video, and game controllers, right-click on the audio drivers and select Update driver. Launch the game and check whether this solved the problem. If this doesn't work, we recommend going through this extensive guide to troubleshooting audio drivers on Windows 11. Note that these steps will also work on Windows 10.
3) Check your headphones or speakers: If you are unable to hear any sound in Dying Light 2, it is possible that your headphones or speakers are not working as they should. Try testing them with other games or music.
4) Make sure your PC has detected the right device for the audio: Here's a Windows exclusive problem – your PC may have detected your controllers as an audio output device. If you are using a controller or more than one audio device, check the device your PC has currently detected. You can check for the same by navigating to Windows Settings > System > Sound and taking a look at the device under Output.
For more articles on Dying Light 2, stay tuned to Androidgram!