Looking to collect a bow in Dying Light 2? It is one of the most popular ranged weapons in the zombie parkour game. However, it isn't very readily available for players to find. In Dying Light 2, you will mostly engage in close combat with melee weapons. However, in co-op games, you may find yourself taking a role of a ranged attacker instead. This is a more tactical approach to killing zombies in the game. You can either buy bows from vendors or keep completing story missions to get them eventually. We will be elaborating on both options. Keep reading this article to know the location of bows in Villador.
Bows are not something to be yielded alone. You will obviously need arrows for the same. Like bows, you can collect (buy) arrows from shops. However, you can also craft them if you have enough items to meet the recipe. There are many kinds of bows (and arrows) available in Dying Light 2, the most basic one being the Pipe bow. Other kinds include Paper clip bows, Sport bows, and more. You can also collect the deadly crossbow in Dying Light 2. But where can we locate these intriguing weapons? We will be discussing the same in a minute or two!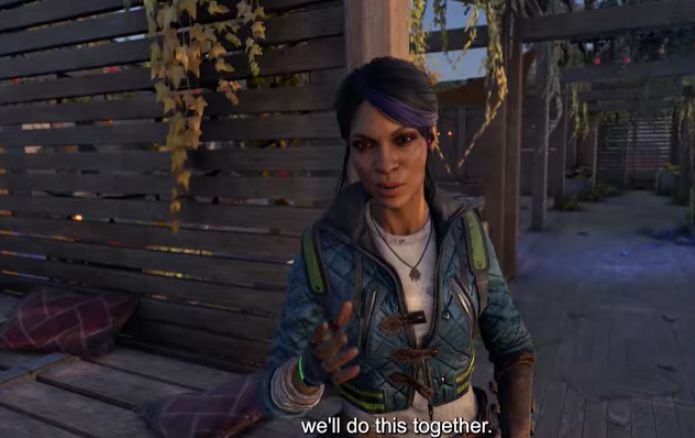 How to get a bow in Dying Light 2?
To get a bow in Dying Light 2, you must complete a particular story mission. Only then can you locate bows around Villador and buy one from vendors. In fact, you will have to be patient through the first ten missions of the game. You will unlock bows and receive your first bow after completing the main mission – Let's Waltz. Your first bow in Dying Light 2 will be a Pipe bow, which is of a rare kind. Upon completing Let's Waltz, you will also receive a crafting recipe for arrows, thus completing your weapon set. Focusing on completing story missions will get you more bows. For example, you will receive the Paper clip bow upon completing the main mission named The Shoe. Or, you can start scavenging for one in Villador.
After receiving your first bow, you can now start exploring parts of the map to get the next bow. You will usually find bows near military airdrops, or lying randomly across the map. According to reports, there's a bow stuck on one of the bars of the Radio Tower. You can also visit the vendors at the Bazaar or other hubs to get a bow. However, vendors only sell bows sometimes – you may not find one on sale every time.
For more articles on Dying Light 2, stay tuned to Androidgram!