After many reports from players who are currently unable to download EA Play Games with Game Pass Ultimate as the EA Desktop App is not installing, we are here to share all the details we know about this issue. Here's everything you need to know.
With the implementation of EA Play games to the Xbox Game Pass, players can now gain access to a huge library of games including Battlefield, FIFA, Madden, etc. However, it hasn't been a pleasant experience throughout for the players trying to play EA Games through the Xbox Game Pass as they have been running into a bunch of errors.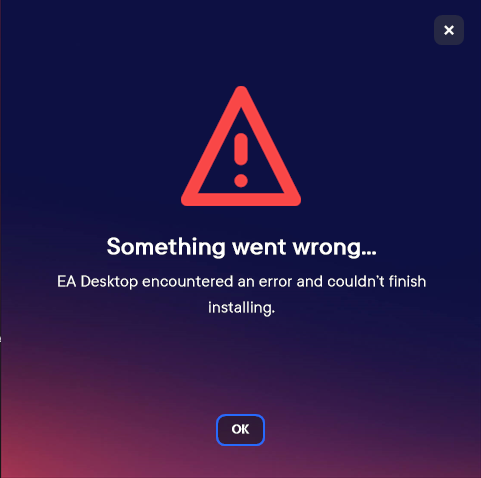 For anyone who didn't know, Xbox Game Pass is a subscription service provided by Xbox that allows players to gain access to a plethora of games, and with the recent deal with EA, players can gain access to EA games as well. But, according to many players, the EA Desktop App is failing to install on their systems. With the "something went wrong" error popping up during installation, it is rather an unfortunate situation for players who want to enjoy new games. So, in this article, we will be sharing a potential fix that we think might get rid of the issue. More details are shared below.
Did you know that we feature information on new games? To keep yourself in check with the recent game releases and updates, make sure to visit our official gaming section here. 
EA Desktop App not installing with something went wrong error
After numerous reports from players about the EA Desktop App failing to install on various systems, an EA developer responded that their team is aware of this issue and is currently investigating it so we can expect a patch for the desktop app soon. However, the dev also mentioned a potential fix that might fix the problem for many players.
Potential Fix: if you are an EA Play member through Xbox Game Pass and running into this issue then the team recommends uninstalling EA Desktop from your system and then when next launching the Xbox App allow it to download and install EA Desktop. Once done you should be able to access your EA Play games through the EA Desktop.
However, we have the following temporary workarounds that might fix the issue for you:
Reinstall the EA Desktop App

Make sure to close any background process related to Xbox services & app before installing. 

Install the latest version of the vcruntime Library from here.

Run the Desktop App as administrator.

If VPN is enabled, turn it off before installing the App
With all that being said, an official patch fix is still a long way to go. As of now, we don't have any confirmation on the release date of an official fix for this issue so all we can do right now is wait for the devs to come up with a fix.