If you are a fan of CS: GO but have been unable to play the game due to a confusing error, keep reading. As you all know, CS: GO just received a new update. A very awaited and anticipated update, Operation Riptide, added a host of new features to the extremely popular and evergreen shooter game. However, fans aren't able to enjoy the new update because of an error. The error comes with a big notification, and the game crashes. Can the error be solved, or should fans wait for a patch to fix it? Keep reading to know.
CS: GO's brand new update adds a lot of new features – "new maps, an overhauled mission system, new ways to play your favorite game modes". Fans are very excited to try the latest update. With improved queue times for both private and competitive matches, players can now get the most out of CS: GO. There are a lot of new mission types and new rewards related to it. You can use stars to redeem rewards of your choice: newly added rewards include new agents like the Guerilla Warfare Terrorists, CT SEAL team "Frogmen", and the French Gendarmerie. Along with these, new items like the Operation Riptide Case, four new weapon collections, two operation-themed sticker collections, and Operation patches have also been added.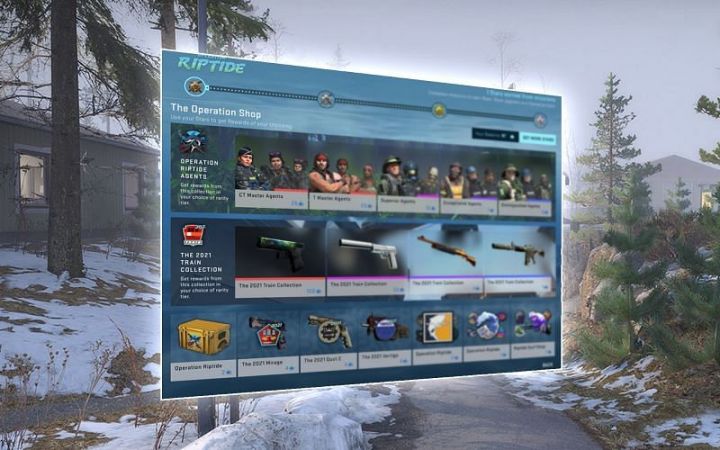 How to fix CAudioSourceMemWave GetDataPointer() error in CS: GO?
I tried to go in aim_botz or other maps like practice with bots to check out the new update but it just crashes and kick me out of csgo to my desktop. It shows a long text. Does anyone knows how to fix this?
Players of CS: GO have reported facing crashes in-game as a part of this error. Along with the crash, an error notification is displayed saying "CAudioSourceMemWave (player\vo\fbihrt_epic\omw_front_01.wav): GetDataPointer() failed". However, it is unknown why this error is showing up. There can be various reasons why this error/bug has been appearing for many of you. However, there is a working (unofficial) fix you can try to solve this issue.
First, make sure you enable the console i.e., computer terminal, where you can input commands for the computer to act upon. You will have to enable the console in CS: GO. To do so, enable in-game console from the in-game settings. Once done, you can press the ` key to open the console in-game. You will find the ` key  beside the number "1" key or below "ESC" or above "tab" key. In the console, input "cl_forcepreload 0" and press enter. Start your game now. The error should not happen again.
Hope the error was solved for you and you can now play the game freely. Enjoy the all new update of CS:GO!