El Shaddai: Ascension of the Metatron is a beautiful video game: the game world is a work of art. Not only does it feature a unique gameplay style, but the game also gives you the feel of a 2D platformer action set in a colorful 3D world. Follow your artistic instincts in this canvas-like world of El Shaddai. The user interface of the video game is also pretty simple. It includes four ways of interacting with the game – jump, attack, guard, and weapon stealing. Although the game seems pretty simple to understand, it requires you to be profound to earn maximum benefits and rewards.
The game had received critical acclaim due to its unique, nostalgic concept during its release. It was originally released in 2011 for PS3 and Xbox 360 only. However, the developers of El Shaddai: Ascension of the Metatron published a port for Microsoft Windows on September 2, 2021. But, many players are complaining of poor execution of the game on PC. Some features like the multisampling settings and graphics effects are not working properly in the game. Read this article to know more about the situation.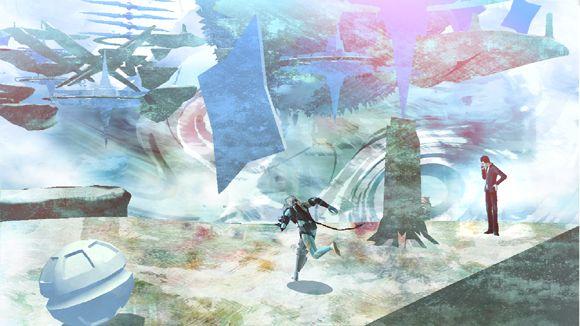 El Shaddai: Ascension of the Metatron Multisampling and Graphics effects not working
Ascension of the Metatron is now available for Steam users. A lot of players have been waiting for this release. However, the game came with its share of issues. Applying the multisampling settings is not making any difference to the game. Also, reports suggest that many graphical effects are not appearing in the game.
According to a comment by termyterm on the bug report thread of El Shaddai: Ascension of the Metatron, there are a lot of elements which aren't working.
Here's a comment by sulpher-crested cockatoo on the missing graphical effects.
What do developers have to say?
The developers have tried to fix the issue with multisampling by removing the advanced screen settings altogether. According to them, they added the advanced settings with the intention of adapting the graphic setting of El Shaddai: Ascension of the Metatron for different PC specifications and situations. However, since users are finding it difficult to use and the feature is bugged, they have decided to remove it and include normal settings which have been tested. But, this decision of the developers was not taken well by players. According to players, the advanced settings are very helpful at times, and removing the feature without trying to fix it was not a good decision.
We hope the developers will address the issues plaguing El Shaddai: Ascension of the Metatron soon!