Are you unable to play co-op in Elden Ring? Have you been getting the "Unable to Summon Cooperator" message? Well, there seems to be an issue with the co-op mode in the game. Many players have reported that they are unable to use this feature and summon their friends. The co-op has always been an important part of the Souls video game series. Also, exploring the vast world of Elden Ring feels less lonely with friends. It is truly a fun experience to traverse the difficulties of the game together with your buddies. In this article, we will tell you what might be causing the coop not working issue and how you can fix it.
Elden Ring has been one of the most awaited games of 2022. The trailers had all the Souls fans hyped up and reasonably so. For the first time, a Souls game has a true open-world. Players immediately knew that they were in for a treat. But unfortunately, Elden Ring has been facing a lot of issues since its release. The issues are mostly with the optimization of the game. But a lot of players are also unable to use the coop feature of the game. This feature allows you to summon your friends in your world to help you out. FromSoftware released a patch that should have fixed this issue, but the problem still persists for a lot of players. In this article, we will tell you how you can try to fix the issue from your side.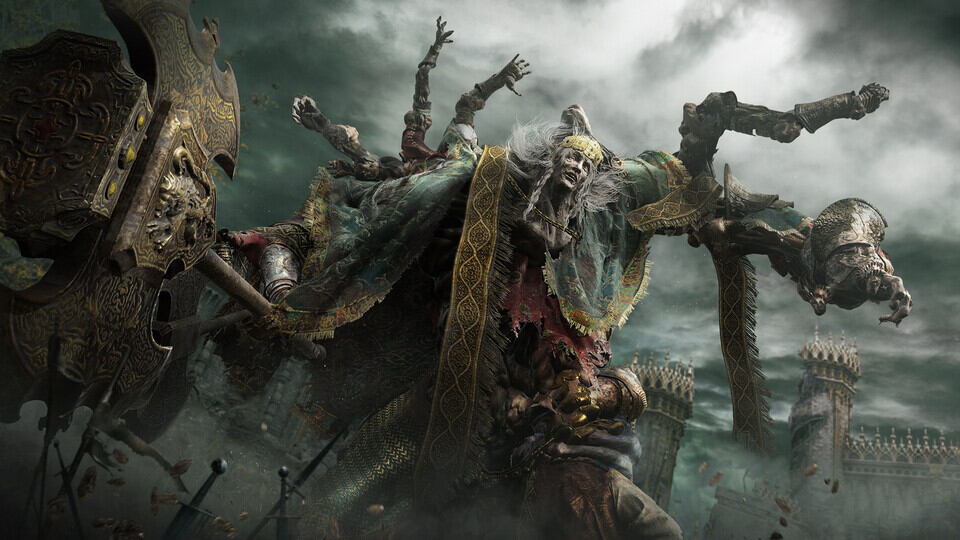 What exactly is the coop not working issue?
Well, there seem to be two major problems with the co-op not working issue in Elden Ring. One is that players aren't able to see or use the online feature in the game. The other is the "Unable to Summon Cooperator" error. This is usually happening when a player tries to use a summon sign. Most of the coop issues are related to server problems. The game witnessed a big sale on the day of release and hence a sudden influx of players was inevitable. It's normal for the servers to get overwhelmed under such circumstances. Below, we have mentioned some steps which might help you to get rid of this issue and summon your friends.
Elden ring coop not working: Fixes & Workarounds.
Before we begin, we would like you to remember that these are not official fixes and might not work for everyone. Some of the fixes are just to make sure that things are working properly on your side. Because there isn't really anything that we can do to fix the server issue. That is from the game's side and can only be fixed by the developers. Now, on to the instructions-
1) Check your internet connection. Stable internet is necessary to play an online multiplayer game. We'd recommend you use an Ethernet cable in place of wifi for better connectivity.
2) Try rebooting your router. Switch it off for a few minutes and then turn it on.
3) Make sure that your antivirus or firewall isn't blocking Elden Ring. Go to your Firewall & Network Protection to check if the game is blocked by any of them.
4) Elden Ring uses Easy Anti-Cheat to stop hackers and cheaters. Make sure that your Easy Anti-Cheat is working. You won't be able to use the coop feature if it is not working.
5) Update your game to the latest version. FromSoftware has been dishing out patches to optimize and fix the game. Make sure your game is up to date.
6) Verify the integrity of your game files. To do this, open Steam> Steam Library> Right-click on Elden Ring> Properties > Local Files. From here, click on Verify integrity of game files. It usually takes a few minutes to check and repair any corrupt game file.
Common mistakes during summoning-
Several players make some common mistakes while using the summoning feature of the game. You should remember to turn your player ID online in the game's settings. You need to drop the summoning sign on the exact spot you want your friend to be summoned. Communicate with your friend to be on the exact spot. Also, due to the overcrowded servers, your sign might get used by other players before your friend can use it. In this case, you will get the "Unable to Summon Cooperator" message. The best way to avoid it is to use the summon sign as fast as you can.
Conclusion-
At the end of the article, we would only like to say that these fixes might work for you and fix the issue. But since these are not an 'official' fix, the issue might pop up again until it's fixed by the developers. So in the meantime, use these fixes and workarounds to keep playing Elden Ring with your friends. Also, if your Steam friends list is not showing, then read this article on Android Gram for the fix. Happy Gaming!