Is Elden Ring not using your GPU when gaming? This seems to be an issue with a lot of players. Elden Ring witnessed a huge sale on the day of its release. But soon after, players noticed that the game was poorly optimized. People were getting low FPS and stuttering. This was totally unacceptable from a big AAA title. FromSoftware has been constantly releasing patches to fix some of these issues. With patch 1.02.2, FromSoftware announced that Elden Ring not using GPU issue has been resolved. This seems to be the case for most players. Yet, there are still a lot of people who're struggling with this issue. In this article, we will tell you some methods which might fix this problem for you.
Elden Ring is an action, RPG developed by FromSoftware. Ever since its first trailers, fans of the Souls games series had been dying to play the game. Elden Ring witnessed a record sale on the release day. But players immediately noticed the poor optimization of the game. With several issues obstructing smooth gameplay, fans were disappointed, to say the least. However, FromSoftware started releasing patch updates to fix and optimize the game soon after. These patches seem to have fixed the issues for a lot of players. But, there are still a lot of people struggling with the bad optimization of the game. Below, we will try to help you with the Elden Ring not using GPU issue.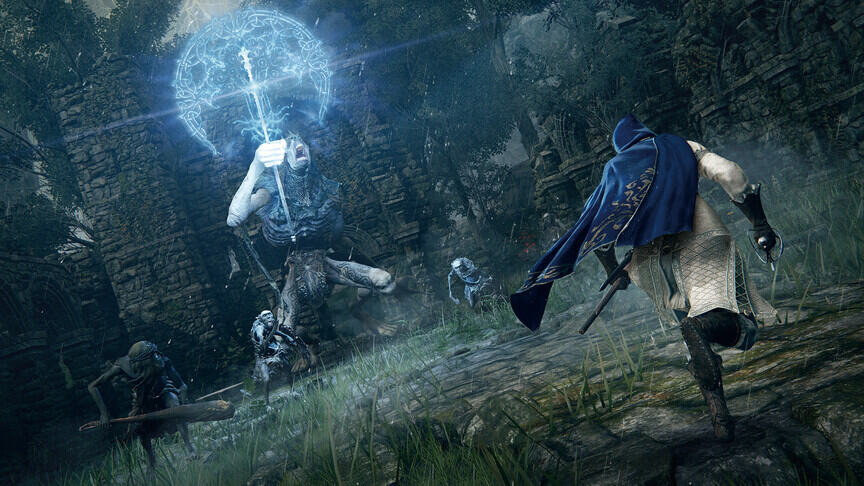 Elden Ring not using GPU: Fixes & Workarounds.
Elden Ring not using GPU issue has been in the game since the launch. Players noticed low FPS and stuttering even when they have high-end rigs. Opening Task Manager revealed that the game was not utilizing the dedicated GPU. This is a big problem as the game keeps using the integrated GPU and thus the low FPS and stuttering. The 1.02.2 patch update has resolved this issue for some players. But, if you're one of the unfortunate ones who's still struggling, then continue reading the article for some temporary fixes.
1) Open your NVIDIA control panel> 3D settings> Manage 3D Settings> Program Settings> Add Elden Ring's executable file. Now, click on Preferred Graphics Processor and make sure to select High-performance NVIDIA processor. Click on Apply and close the app.
2) Now, right-click on your desktop and select Display Settings> Graphics settings. Now, if Elden Ring isn't there, click on browse and locate the Elden Ring executable file. Once the game is added, click on Options right below it and set it to High Performance.
3) Disable your integrated GPU through the device manager. To do so, press the Windows key and type device manager. Now, locate Display Adapters and search for your integrated GPU. Right-click it and select Disable.
4) Update your Graphics Card drivers. It is recommended to keep them up to date.
5) Check if your Windows has any pending updates. If it does, then make sure to download and install the update.
6) Keep an eye on the game's updates. Elden Ring is receiving constant patches to fix these types of issues. So make sure to download any update the game has.
So, this was our article on how to fix Elden Ring not using GPU issue. We hope this article was of help to you. It is better to wait for an official hot-fix in case the problem persists. If you're facing the High or 100% CPU usage issue in Battlefield 2042, then make sure to check our article on Android Gram for the fix. Happy Gaming!