Did you try drifting at the corners while racing in F1 2021 recently? Well, then you must have noticed the extreme unnatural boost in speed while doing so. For peeps who haven't experienced it yet, the increase in speed is actually a bug in F1 2021. And, many are using the bug/glitch to achieve world records in laps. Obviously, many players would consider using glitches/bugs in a favorable way as a form of cheating. As players call out on Codemasters to get rid of the corner bug, the developers are still in the process of investigation. Read this article to know more about the bug in F1 2021.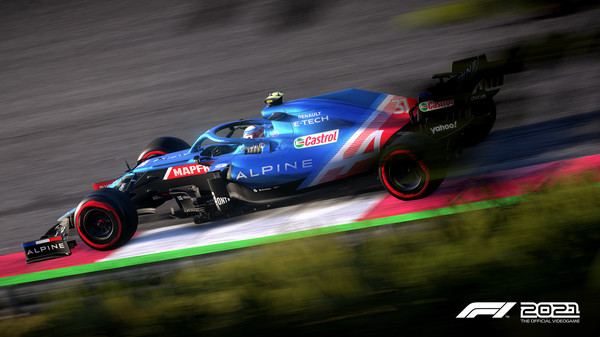 New patch update 1.12 solves and adds a lot
One of the biggest updates for F1 2021 was released last week. Update 1.12 adds some new content along with major online fixes. The much-awaited Imola is now available in F1 2021. In addition to this, a Visual sports update including the special Red Bull livery as seen in the 2021 Turkish GP was also added. The developers also addressed a host of general bugs with update 1.12. You can go through the detailed patch notes from here. However, everyone thought that the corner bug would be addressed with this update.
F1 2021: Very fast speed at corners bug still under investigation
Hey! Congratulations on this huge update, appreciate all the hard work from the whole team @BarryBL! Does this also include the retrained AI to fix the fast high speed cornering speeds?
But, according to the administrator of the Codemasters forum, the corner speed bug in F1 2021 is still yet to be addressed but under investigation. However, it wouldn't be an easy fix. The high speed corners are a part of the AI mechanics driving F1 2021. To fix it, the developers will have to retrain the entire model. Below is what the administrator had to say:
To manage expectations here, a 'fix' won't be so simple here. We have to have discussions on preferred AI behaviour and then consider wholescale changes if that is what is deemed the correct course of action.

We are having those discussions now, but it is in its early phases. To make complete changes to behaviour, if we did so, will take a large amount of time and resource. Once I have a update, I will add on here.
The developers are treating the corner bug reports by players as preferred AI behavior instead of proper bugs. The fix to this issue isn't going to come soon. We request F1 2021 players to keep patience as this is a major issue and needs time to be addressed. For more such bug reports, stay tuned to Androidgram!