It is needless to say that Facebook is one of the most popular social media platforms of all time. Although its parent company has gone through its share of problems in the past, Facebook is still a top contender among all social media sites in 2022. Reports suggest that Facebook hosts more than 1.9 billion users on its platform daily. That's massive! Well, with such popularity comes certain issues which annoy the user base from time to time. Facebook is not immune to server bottlenecks and bugs. As a result, you may run into errors, loading, or performance issues while using your favorite social media platform. One such issue is not being able to like or react to any Facebook posts or pages. And as you can imagine, this isn't an issue that can be adjusted to. Fortunately, there are a few ways you can tackle this problem – read on to know.
Facebook's most popular features include simple online messaging, events sharing, cloud gaming, marketplace, and plenty more. However, one of the most basic features is being able to like and share posts. Now that Facebook also has different reactions users can use instead of plain likes, the like-and-share system has grown more productive and intriguing. However, some users report not being able to like or react to any posts at certain times. Well, that's bad because such basic features keep users hooked to the platform. Being a large-scale application, Facebook has a tendency to run into issues like these. However, there are a few troubleshooting techniques you can use to fix this.
How to fix Facebook reactions & like button not working in 2022?
Before you head onto troubleshooting, you should know a fact about liking posts on Facebook. Not many users know about this, but Facebook has a limit on the number of posts or pages you can like per day. The official documentation says that that limit is 5000 likes/day. That seems to be more than enough, right? Well, as you may already know, Facebook hosts billions of accounts. However, many of those accounts turn out to be fake. Some users even deploy bot accounts, to like thousands of pages every day.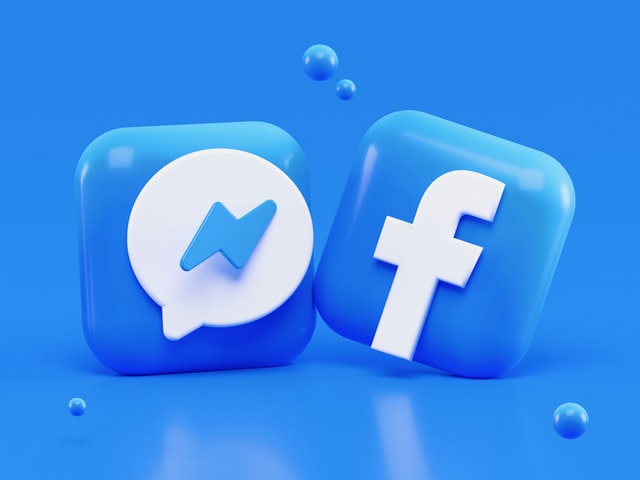 To tackle such issues, Facebook has introduced a limit. In fact, any suspicious activity on your account like sending a lot of friend requests, liking/reacting to a lot of posts, or even posting a lot of spam content can get your account blocked for 24-48 hours. So, if you have been liking a lot of posts lately, it is possible that Facebook has limited your account and hence the inability to like or react to any post. If you think that this is the case for you, wait for the 48-hour period to end. You will be able to like/react to posts once the limit/ban has been lifted from your account.
Fixes and Workarounds
If your Facebook account has not been limited, but you still cannot like/react to any posts, try the following tips:
1) Update Facebook app:
Please update your Facebook app to the latest available version. Using an outdated version can cause internal issues. Open up your respective app stores [AppStore for iOS & PlayStore for Android] and search for Facebook's page. Here, check for an option to Update the app. Tap on it and wait for complete installation to happen. You can then open the Facebook app and check whether the Login Error persists.
2) Update browser:
If you are using Facebook on a Desktop Browser, make sure you update your browser to the latest available version.
3) Clear Facebook app cache:
A non-functional like/react button can be caused by corrupted and old app cache files. Open the Settings app and navigate to the App List. Here, choose the option for Facebook. Now, you will either get an option to Clear data > Clear cache [on Android] or Offload App [on iOS].
4) Clear browser cache:
If you are using a browser, make sure you delete browser cache and cookies data from the browser's settings. Like app cache, outdated browser cached data is known to interrupt a web application's functioning.
5) Troubleshoot your internet connection:
A slow or unstable internet connection can cause the like or react button to not respond. Here's what you can try:
– Reboot your router and modem to stabilize a wireless connection.
– Use a different data line to check whether your mobile data is working properly.
– Toggle between Airplane Mode and Normal Mode. 
– Restart your device to reset your network connections.
If you are unable to solve a network issue, contact your ISP for help.
6) Reinstall Facebook app:
If the issue persists on the app, perform a complete reinstallation. On Facebook's AppStore/PlayStore page, tap on Uninstall. Now, reboot your device. Once done, head over to Facebook's AppStore/PlayStore page and tap on Install. Allow the Facebook app to completely reinstall before trying to log in again.
If none of the above fixes it for you, it may be an issue on Facebook's side. Server outages or bottlenecks can cause a few features of Facebook to malfunction. We recommend waiting it out – there's nothing you can do if this is an internal error. For more articles, stay tuned to Androidgram!