Did you know that Farmers World, a popular NFT-based game, now has Two Factor Authentication? Every action in the game can now be secured using an added layer of security. NFT-based games are prone to security issues and hence, require strong security features. According to the developers, Farmers World is the first farming game based on NFT and running on the WAX blockchain platform. In the game, players can build their own farming ecosystem using tools of their choice. With Farmers World, you can exploit various resources and buy land to build the largest farm. In this article, we will describe the entire process of enabling Two Factor Authentication in Farmers World. Keep reading.
Farmers World (NFT game): How to enable 2FA (Two Factor Authentication)?
As a Farmers World player, you can use the Two Factor Authentication (2FA) feature to enhance security over your actions. Follow these steps to enable Two Factor Authentication over your Farmers World account –
1) Click on the padlock icon in the lower-left corner of the game's home screen.
2) If you haven't enabled it yet, you will be shown that 2FA has not been enabled. Now, click the Enable button to install 2FA.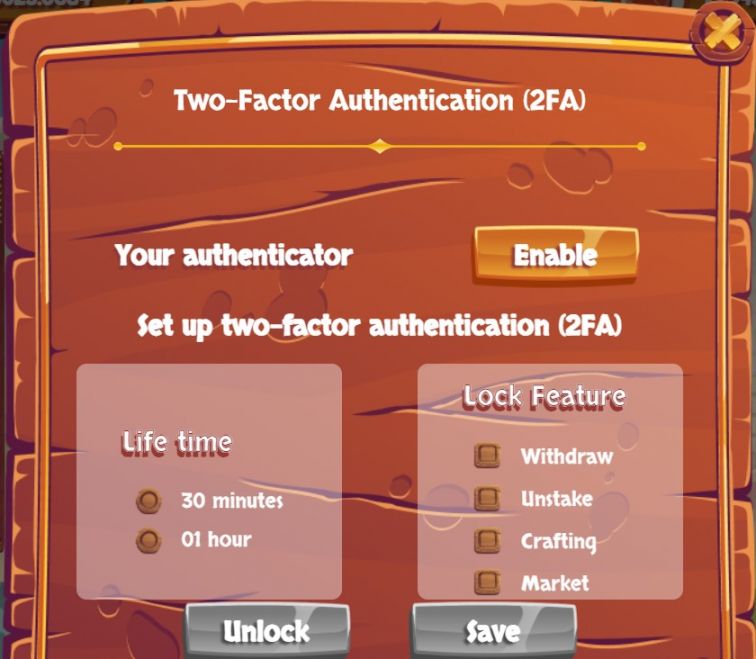 3) Next, scan the QR code you see on the screen using an authenticator app such as Google Authenticator. You can also save the alternate code line on the right-hand side somewhere else – whenever you need the code, just paste it into 2fa.live or any other secure 2FA site to receive the OTP code.
Note: Save the private key on a paper/a secure document in case you lose the OTP code. If you lose both the 2FA Secret key and the Private key, you wouldn't be able to unlock your 2FA anymore, and hence your Farmers World account will be locked forever. Accordingly, we advise you to save your Private key carefully and remember the location.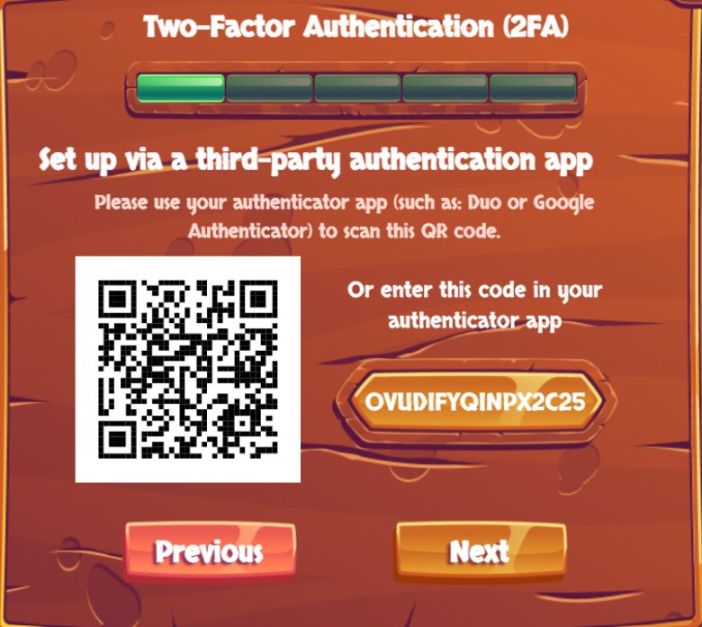 4) As a next step, enter the OTP code you receive against your 2FA in the text box on the game window. This will enable the Authenticator. Next, you can change your 2FA settings – you can set Life time and select which features to lock. Life time is a time duration in which you do not have to unlock 2FA again to use the locked feature. You can lock the following features using 2FA: Withdraw, Unstake, Crafting, Market. Click on Next once set.
5) That's it. You should have enabled 2FA successfully in your Farmers Market account by now. From now, to perform any locked actions, you will have to type the OTP from your Authenticator or your Private Key (not recommended, try using OTP) to unlock 2FA first.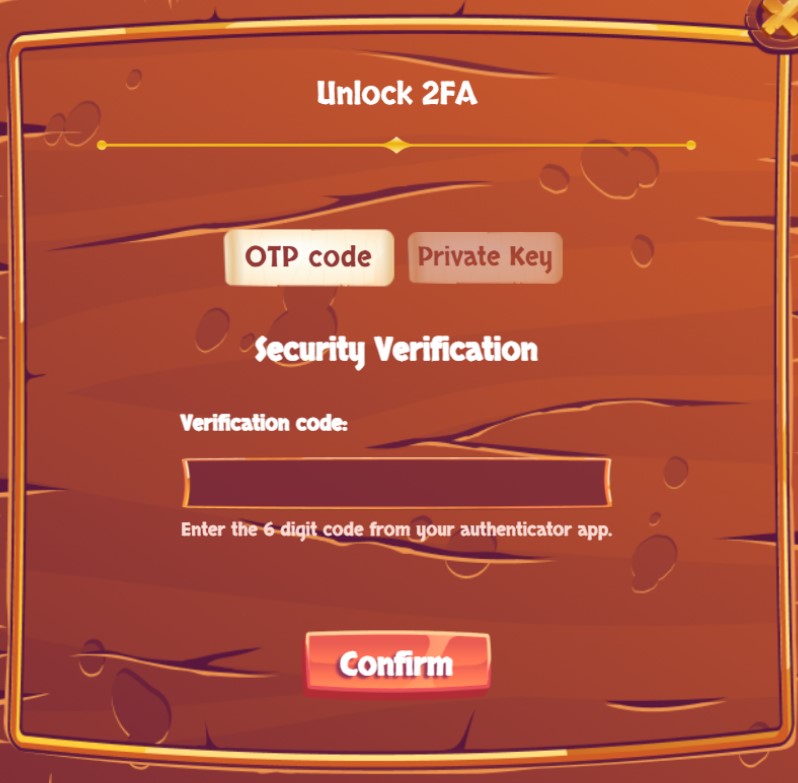 Note that you can disable the 2FA feature later on. Just select the Disable option beside Your authenticator. Experts recommend enabling 2FA to ensure the strongest protection on your Farmers World account. As mentioned before, you will need to remember the 2FA Secret key and the Private key (in cases when you forget the Secret key).